Mexico inflation rate brings good news, uncertainty remains -Espinosa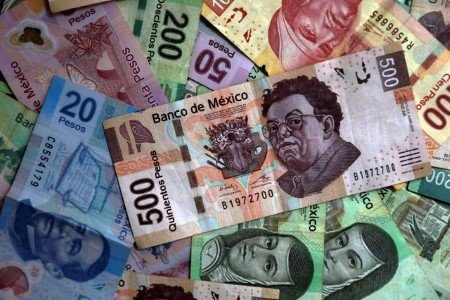 MEXICO CITY, March 22 (Reuters) - Mexican's recent inflation data brought "some good news," but the country remained in a complex and uncertain environment going forward, central bank deputy governor Irene Espinosa said in an interview on Wednesday.
Mexico's core consumer prices slowed more than expected to 8.29% in the year to February, data from national statistics agency INEGI showed, providing some respite as the Latin American country continued to deal with high inflation and interest rates.
The central bank's main concern was core inflation, Espinosa told Bloomberg TV in an interview.
Asked whether the central bank, also known as Banxico, would consider a smaller interest rate hike than its 50 basis-point rise to 11.00% last month, Espinosa said "yes" but expressed caution due to the uncertain environment.
Inflation still remains above Banxico's target of 3% plus or minus one percentage point.
Espinosa said the bank's board would take into account the U.S. Federal Reserve's monetary policy decision which was likely to be a rate hike.
The Mexican peso's strength in recent months against the U.S. dollar showed its "resilience" and Mexico's "prudence in terms of macroeconomic framework" and monetary policy, she said.
The Mexican peso strengthened slightly in morning trading to 18.56 pesos per dollar.
Reporting by Kylie Madry; Editing by Sarah Morland and Bernadette Baum