Crop merchant Louis Dreyfus to step up spending after earnings boost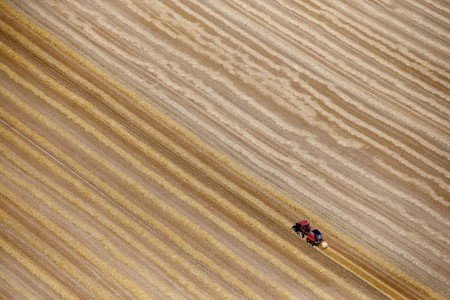 Writes through with details, quote
PARIS, March 22 (Reuters) - Louis Dreyfus Company (LDC) could nearly double annual investments in the coming years as rising profits help it pursue expansion in its traditional crop trading and newer food-ingredient activities, its CEO told Reuters.
The group on Wednesday reported a jump in annual net profit to $1 billion, joining other global crop merchants in benefitting from high prices and strong demand in a year marked by Russia's invasion of fellow grain exporter Ukraine.
LDC wants to accelerate capital expenditure, including on "complementary" acquisitions, to between $800 million and $1 billion annually during the rest of this decade, Chief Executive Michael Gelchie said in an interview.
That compares with 2022 investments of $549 million, which already marked a rise from $372 million the prior year.
"That can and should be in the form of greenfield or brownfield or M&A-type investments (...), whether that's core merchandising or in innovative business that really diverisifies our portfolio," Gelchie said.
Last year's investments included the acquisition of Australia's Emerald Grain. The deal price was about $102 million, subject to closing adjustments, LDC said in its annual report.
Improved results and the sale of a stake in 2021 to Abu Dhabi holding firm ADQ have eased pressure on LDC and main shareholder Margarita Louis-Dreyfus after years of modest profits and mounting debt.
Like its peers, LDC has been developing food ingredients activities, including plant-based proteins, to tap into consumer trends and be less reliant on commodity markets.
The group announced in December the creation of a food and feed solutions division.
Gelchie declined to give an outlook for LDC this year but said turmoil in the banking sector and rising interest rates may increase market volatility further.
Higher interest rates could dampen commodity demand and prices in the near term, though the longer-term outlook for commodities appeared bullish given an energy transition that has already boosted oilseed crushing margins for renewable fuel in North America, he added.
Regarding upheaval in the banking sector, Gelchie said LDC had no exposure to Credit Suisse and had "secure relationships" with its banks.
He declined to comment on any exposure to Credit Suisse for Chairperson Louis-Dreyfus, whose holding firm had a reduced loan arrangement with Credit Suisse worth around $240 million as of September 2021.
Reporting by Gus Trompiz Editing by Louise Heavens and Mark Potter