News Corp announces $1bn share buyback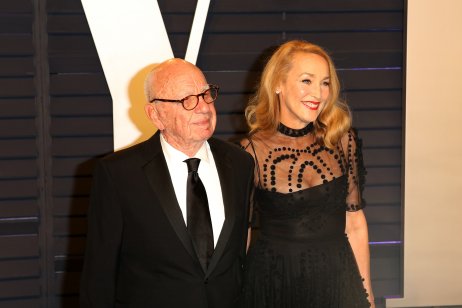 Rupert Murdoch-owned News Corp announced the launch of a new $1bn share buyback programme following one of its most profitable years since 2013.
In August, News Corp reported a full-year net income of $330m for the full year ended June 2021, as compared to a net loss of $1.27bn in the previous year and the company said the buyback was a result of these positive figures.
"These landmark decisions follow our most profitable year since the launch of the new News Corp in 2013 and are a tangible sign of our confidence in the inherent value and enormous potential of our businesses," said Robert Thomson, CEO of News Corp.
Last buyback was in 2013
"Our robust cash balance and strong free cash flow have enabled us to launch a much larger, more aggressive buyback program that we intend to begin after our quiet period ends," he added.
The US-listed and Australia-listed company will keep buying back shares from "time to time", subject to market conditions, an official statement said on Thursday.
The share buyback programme, aimed at purchasing a combination of the company's Class A common stock and Class B common stock, replaces the $500m programme launched in May 2013.
No time limit
The current share buyback programme has no time limit, though News Corp added that the current programme may be modified, suspended or discontinued at any time.
Meanwhile, News Corp also announced that it had terminated a stockholders rights agreement, which had been in place since 2013 and limited the potential accretion of voting power by the Murdoch Family Trust and Murdoch family members through the purchase of Class B common stock.
As a result of the agreement, the May 2013 share buyback programme was limited to Class A common stock.
News Corp shares up
News Corp said it intends to execute the share buyback programme in early November, after the release of its financial results for the quarter ending 30 September.
Following the announcement, News Corp's shares were trading 8.55% higher on the Australian Securities Exchange (ASX) at AUD32.60. The company's Class B common stock is traded on the ASX. Its shares closed 0.82% higher on Nasdaq at $22.53.
Read more: Rupert Murdoch's News Corp reports turnaround to full-year profit