Newmont (NEM) to sell Aussie power arm to Northern Star (NST)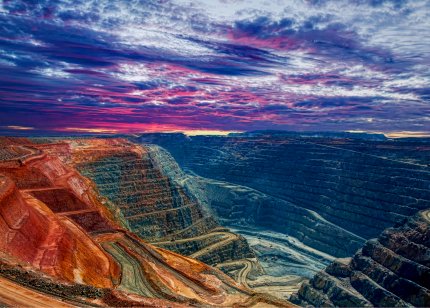 Newmont Corporation plans to sell its stake in an Australian power station to gold miner Northern Star Resources for $95m (£71m) and exit its non-core business.
Newmont owns a 50% stake in the 110 megawatts (MW) Parkeston power unit, with the remainder owned by Canadian energy utility firm TransAlta Corporation. The power station supplies electricity to Kalgoorlie Consolidated Gold Mines (KCGM), half of which is owned by Northern Star.
"With the sale of this non-core asset, we will continue our regional focus on delivering long term value at our Boddington and Tanami operations and advancing our future project pipeline through active exploration campaigns," Newmont president and chief executive Tom Palmer said in a statement.
Lower power cost for Northern Star
For Northern Star, the purchase of the power station will cut the electricity costs at KCGM and further options to implement renewable energy.
"The purchase means our Kalgoorlie power supply will now form part of our studies into ways to meet our commitment to becoming carbon-neutral," Northern Star's managing director Stuart Tonkin said in a separate statement.
Northern Star, which had paid $25m for the option to buy Newmont's stake in Parkeston power in 2020, will pay the remaining $70m in cash upon deal completion, which is slated for December 2021.
Following the announcement, the stock price of Northern Star fell 2.7% lower to AUD9.79 on the Australian bourse.
Read more: Northern Star to sell gold mine in Western Australia for A0m