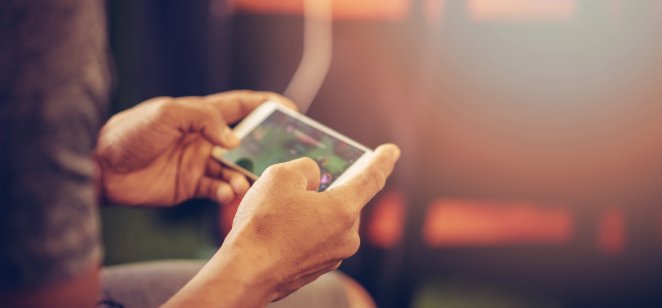 Netflix (NFLX) has bought its third video game studio in six months, expanding its catalogue of mobile games for a service which is only a few months old.
On Thursday, Netflix announced that it bought Boss Fight Entertainment, an Allen, Texas-headquartered mobile games maker with studios in Austin and Seattle.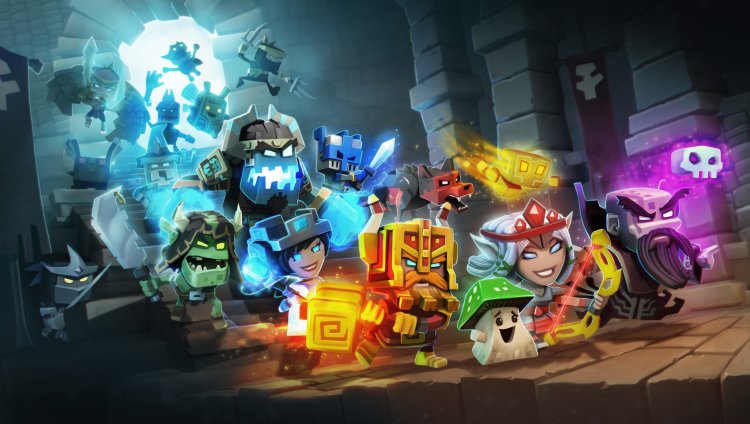 Characters from Boss Fight's Dungeon Boss game – Credit: Boss Fight Entertainment
Financial details of the deal were not released. As at 10:30 am EDT (UTC-4) Netflix stock was down 1.25% at $371.03. For the year to date, the stock is up/down 38%.
"Since we launched mobile games to our members around the world just four months ago, we've been expanding our games catalogue bit by bit as we build out our in-house creative development team," Netflix VP of Game Studios Amir Rahimi said in a statement.
Gaming service
With the launch of its ad-free gaming service for smartphones and tablets late last year, Netflix is expanding beyond streaming video.
This raises the possibility its games could tie-in with some of Netflix's entertainment content. When a show ends its season, you can continue to play the mobile game.
"Like our shows and films, these games will all be included as part of your Netflix membership, all with no ads and no in-app purchases," Netflix VP of Game Development Mike Verdu said in an earlier press release.
"We think that Netflix views mobile gaming as an additional vector to engage with their viewers as well as provide more value for the same subscription price which continues to rise," Morningstar analyst Neil Macker told Capital.com.
"From an investor viewpoint, there is no current revenue path for the games. Netflix could add in-game purchases or advertising down the road but management has not provided any indication that either path will occur in the near future."

"We think that the video game business is a distraction from the core business and that Netflix will struggle to make a major impact in the space," the Morningstar analyst said.
Netflix subscribers are not paying extra for the games service.
Founded in 2013 key members of the Boss Fight's management team worked at Microsoft's (MSFT) Ensemble Studios and Zynga (ZNGA), working on real-time strategy titles such as Age of Empires and Halo Wars.
What is your sentiment on AMZN?
Vote to see Traders sentiment!
Boss Fight makes Dungeon Boss, a mobile real-time strategy game available on Google (GOOG) Play, Apple (AAPL) App Store and Amazon's (AMZN) app store.
Other studios
Earlier this month Netflix made an all-share stock offer to acquire Finland's Next Games, a mobile games developer for a total enterprise value of €65m (£54m).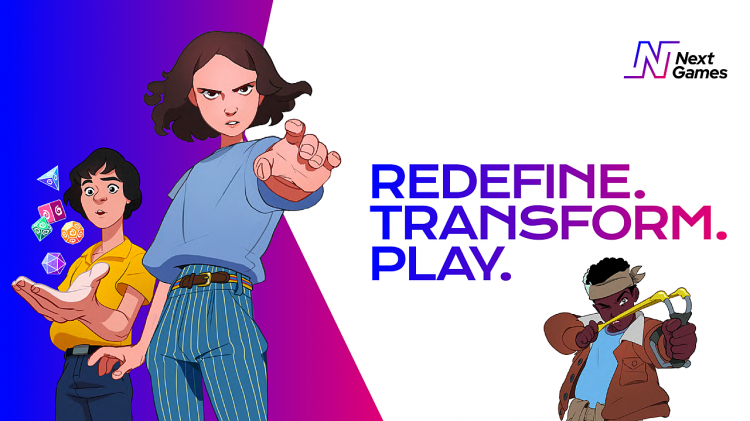 Video game characters from Next Games – Credit: Next Games
Founded in 2013, Next Games creates mobile games based on popular entertainment intellectual property (IP) such as Stranger Things and The Walking Dead.
Next Games has around 120 employees and reported sales of approximately €27.2m in 2020 with 95% of revenues generated from in-game purchases.
Last September Netflix purchased its first games studio with the acquisition of Glendale, California-based independent game developer Night School Studio, maker of critically-acclaimed adventure game OXENFREE.
Read more: