Netflix acquires game developer Night School Studio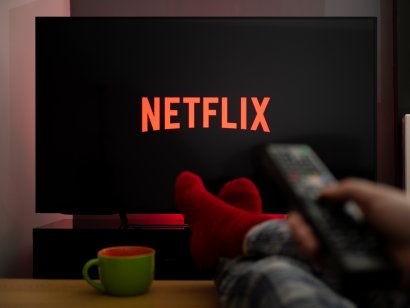 Netflix is expanding into gaming through the acquisition of games developer Night School Studio.
Glendale, California-based Night School produces Oxenfree and interactive storytelling games.
"We'll continue working with developers around the world and hiring the best talent in the industry to deliver a great collection of exclusive games designed for every kind of gamer and any level of play," said Netflix vice-president of game development Mike Verdu while announcing the deal in a blog post.
Night School founded in 2014
Terms of the acquisition were not disclosed. Night School was founded in 2014 by Sean Frankel and Adam Hines.
Frankel formerly served as a senior game designer at Disney Interactive, while Hines was a lead writer at now-defunct Telltale Games.
"We're inspired by their bold mission to set a new bar for storytelling in games," Verdu saud. "Their commitment to artistic excellence and proven track record (makes) them invaluable partners as we build out the creative capabilities and library of Netflix games together."
No ads included
Games will be included as part of Netflix membership – "all with no ads and in-app purchases," Verdu said. The deal came after the companies had "countless thoughtful chats" about their respective visions, said Frankel in a separate blog post.
He called the chance to be the first games studio to join Netflix "a surreal honour."
"Night School wants to stretch our narrative and design aspirations across distinctive, original games with heart," Frankel said. "Netflix gives film, TV, and now game makers an unprecedented canvas to create and deliver excellent entertainment to millions of people. Our explorations in narrative gameplay and Netflix's track record of supporting diverse storytellers was such a natural pairing. It felt like both teams came to this conclusion instinctively."
Netflix served notice of its plans to get into games in its latest shareholder letter.
"We view gaming as another new content category for us, similar to our expansion into original films, animation and unscripted TV," the company said in the letter.
Read more: Tesla 3rd quarter deliveries expected to beat estimates