Nearly $27bn worth of Ethereum NFTs traded in 2021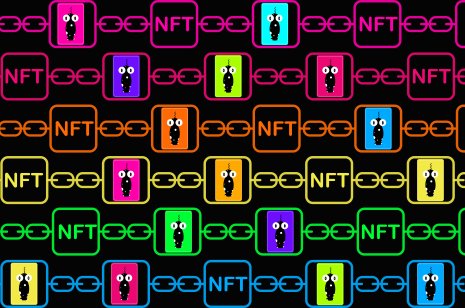 The explosion of popularity in non-fungible token (NFT) in the last 12 months has seen nearly $27bn worth of cryptocurrencies exchanged so far in 2021.
Users have sent at least $26.9bn worth of cryptocurrency to ERC-721 and ERC-1155 contracts, the two types of Ethereum smart contracts associated with NFT marketplaces and collections, according to research by Chainalysis.
NFTs, or smart contracts are most readily associated with the worlds of art and sport but the principle of digital proof of ownership can be extended to any form of tradable asset. Blockchain companies are developing NFTs in areas such as trade finance and logistics.
Big increase in NFT transaction size
Chainalysis' report said there had been significant increases in both total value sent and average transaction size, over 2021 which it said suggested that NFTs as an asset category are gaining value as they attract new users.
"There's also a noticeable spike beginning in the last week 3 of August, which appears to have been largely driven by the release of a new collection from the popular NFT creator group Bored Ape Yacht Club."
In terms of NFT collections CryptoPunks, has been the most popular, with more than $3bn in transaction volume since March, Chainalysis said.
What is your sentiment on ETH/USD?
Vote to see Traders sentiment!
Diverse geographic spread of NFT buyers
The geographic mix of NFT users is diverse. Chainalysis looked at web traffic linked to NFT activity and said that Central and Southern Asia, North America, Western Europe, and Latin America had seen significant activity but no region made up more than 40% of monthly web visits since March.
The main driver of NFT collection activity has been retail investors, with the vast majority of transactions below $10,000 worth of cryptocurrency.
Chainalysis said that larger value transactions are becoming more common. As of the week of 31 October, NFT collector-sized transactions, which it classified as those costing between $10,000 and $100,000 worth of cryptocurrency, made up 19% of all NFTs deals. In March this figure was just 6%.
Read more: Ethereum: the "gold standard" blockchain for minting NFTs