NatWest expects fine after money laundering hearing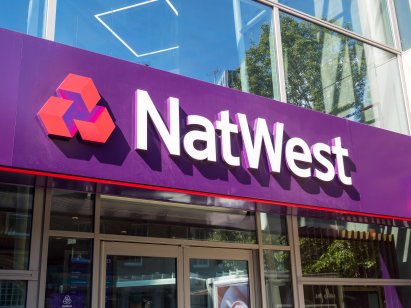 NatWest, the UK bank, could face a hefty fine after it entered guilty pleas at Westminster Magistrates Court on Thursday to charges of failing to prevent money laundering.
The charges were brought by the Financial Conduct Authority, the UK's banking and financial services regulator, with NatWest accepting responsibility for three breaches of regulations in relation to the accounts of an unnamed corporate customer between 2012 and 2016.
The regulations require firms offering financial services to conduct appropriate risk assessments of their customers – "know your customer" or KYC – in order to prevent money laundering.
Operational weakness
NatWest accepted that operational weaknesses were responsible for its inadequate monitoring of the accounts of the customer related to the charges.
The case has now been remitted to Southwark Crown Court, where sentencing will be determined in the next couple of months. The FCA said it was not investigating or taking any action against any individual employee or former worker at NatWest.
The bank said it would be making a provision in its third-quarter financial accounts for a potential fine at the Crown Court hearing.
Regrettable
Alison Rose, NatWest chief executive, said: "We deeply regret that NatWest failed to adequately monitor and therefore prevent money laundering by one of our customers."
She added: "In the years since this case, we have invested significant resources and continue to enhance our efforts to effectively combat financial crime. We work tirelessly with colleagues, other banks, industry bodies, law enforcement, regulators and governments to help find collaborative solutions to this shared challenge."
Shares in NatWest were down 0.6% at 226.7p in early afternoon trade on London Stock Exchange.
Read more: UK government sells £1.1bn in NatWest shares