Gas prices to remain high this winter as shortage persists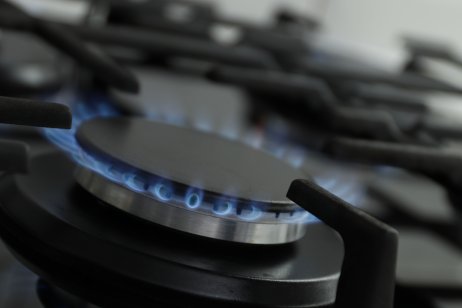 Natural gas prices will remain high this winter due to strong demand, before easing through the spring – assuming weather conditions remain normal.
That's the forecast from Fitch Solutions, which says near-term natural gas futures in Europe and the US have retreated from early October highs given the mild weather and improved renewables power generation.
However, the risk of price volatility remains high given the shortages of coal and natural gas, especially in Asia.
Both fuels remain the key factors in energy prices, with any extreme cold weather likely to push consumption higher, forcing prices higher to ration supply, Fitch said in a briefing note.
2021 price forecast
Fitch forecast the UK National Balancing Point (NBP) price – the spot price of UK natural gas – to average $6.99 per million British thermal units (MMBtu) in 2021, more than double than $3.35/MMBtu in 2020, and will average at $7.48/MMBtu in 2022.
The natural gas price at US Henry Hub – a natural gas pipeline in Erath, Louisiana and the official delivery location for futures contracts on the New York Mercantile Exchange [NYMEX] – is forecast to average $3.90/MmBtu in 2021 and $4.20/MMBtu in 2022, according to the forecast.
Fitch said LNG imports to Europe wouldn't outpace historic levels because of the high landed price for Asian LNG cargoes and the lack of price arbitrage to cover transport.
"The prospect of insufficient LNG supplies to Europe this winter will add more price upside to weather events, with the bulk of extra supply likely to mostly come from Russia, whose recent comments have seen prices ebb on talk of additional supplies this winter," the company said.
What is your sentiment on Natural Gas?
Vote to see Traders sentiment!
High price to dent demand
While it expects gas prices to remain high, Fitch said higher prices would see consumption fall as price-sensitive energy users reduce their consumption.
The first sectors to cut consumption have been industries highly dependent on energy as a share of costs. Fertiliser producers, steel and aluminium manufacturers, ceramics and glass factories have suffered high-profile fallout from soaring prices.
"Coupled with other supply-chain bottlenecks, higher energy costs have knock-on impacts to auto manufacturing, agriculture and food processing," the company said, adding that higher energy costs are expected to add inflationary pressure.
Energy shortage to remain
Oil prices have benefited from the rise in energy prices, as power generators who are able to use oil power-generation capacity have switched, adding to global demand for crude. Increased demand for heating oil has also driven crude prices higher.
Fitch expects the energy shortage to remain an issue until peak winter demand has passed. However, a deeper than usual drawdown in natural gas and coal stocks could lead to price pressures across 2022, as users race to replenish stocks.
Read more: Natural gas price forecast: Strong demand to lift US prices?