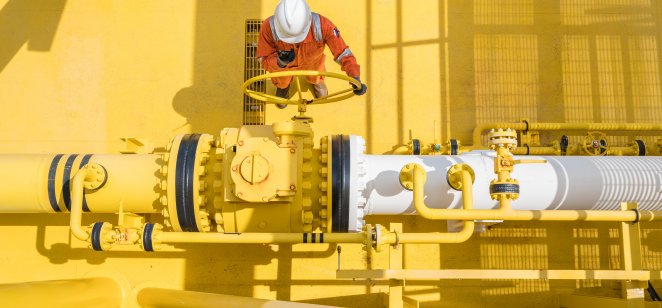 Content
After hitting a three-year low in 2019, natural gas has continued its downward movement in 2020. While its price surged by almost 3% on January 10, the following weeks have been anything but dull for the commodity. Natural gas has come under continuous pressure and crashed through two support levels. This winter's mild weather, combined with the commodity's oversupply, has pushed prices down to their lowest levels in almost four years.
Is there still a chance that the value of natural gas will rebound by the end of January? Should traders keep the hope for this weak energy asset to finally gain an upward momentum?
In this article, we review the commodity's recent performance and look at the factors that influence its price. Furthermore, you will find a video from our chief market strategist, David Jones, who gives his latest natural gas price analysis and provides some up-to-date trading tips.
Booming production: blessing or curse?
In October 2019, Donald Trump attended the 9th Annual Shale Insight Conference. During his speech, he noted the "astonishing increase" in shale gas production. Led by rapid development in the Appalachian region, the US has become the world's largest producer of the commodity.
However, the drawbacks of this boom are hard to overlook. Shale drillers are steadily increasing the amount of gas extracted, leading to extreme oversupply and ruthlessly slashing the commodity's prices.
Shale oil production continues to rise in the Permian Basin of West Texas and New Mexico by leaps and bounds, creating more gas as a byproduct. The industry seems to be unable to prevent a wave of the additional commodity from flooding the already-oversaturated market. And while exports of liquefied natural gas do provide some relief, the global market remains glutted.
In addition, this winter is proving to be abnormally warm in the US, adding to inventory levels staying above their seasonal average.
What is happening to natural gas prices today?
The prices of natural gas have been troublesome for a while now. The Henry Hub benchmark, named after a key pipeline facility in Erath, Louisiana, has been gradually falling for three years in a row.
On Friday, January 17, the commodity dipped below $2 per million British thermal units (MBtu) for the first time since 2016. The dramatic depreciation continued, with natural gas prices falling as low as $1.79 in a matter of days, representing how a persistent oversupply has buffeted energy producers and investors.
Wall Street Analyst at Morgan Stanley, Devin McDermott, commented: "The industry is a victim of its own success. You don't just have oversupply in the US – you have oversupply in Europe, Asia, and really across the globe."
| | |
| --- | --- |
| Long position overnight fee | -0.1782% |
| Short position overnight fee | 0.1325% |
| Overnight fee time | 21:00 (UTC) |
| Spread | 0.005 |
| | |
| --- | --- |
| Long position overnight fee | -0.0137% |
| Short position overnight fee | 0.0041% |
| Overnight fee time | 21:00 (UTC) |
| Spread | 1.5 |
| | |
| --- | --- |
| Long position overnight fee | -0.0500% |
| Short position overnight fee | 0.0140% |
| Overnight fee time | 21:00 (UTC) |
| Spread | 0.00660 |
| | |
| --- | --- |
| Long position overnight fee | 0.0235% |
| Short position overnight fee | -0.0429% |
| Overnight fee time | 21:00 (UTC) |
| Spread | 0.03 |
According to him, US producers need the commodity's value to climb to at least $2.50 level in order to be able to generate free cash flow. However, McDermott then added: "In the near-term, we don't think it's realistic to see a $2.50 price."
Last month, Chevron Corp. (CVX) said it expects a write-down of over $11b, with more than half of that figure associated with its Appalachian gas assets. Shortly after, EQT Corp (EQT), the biggest domestic gas producer, announced it will take an impairment of almost $1.8b for Q4, partially due to low prices. Once at the forefront of US frackers, Chesapeake Energy Corp. (CHK) is now unprofitable and struggling with debt of more than $9b.
Natural gas price analysis: the technical perspective
Do you want to learn what has been recently happening to natural gas from a technical point of view and find out how to profit off the volatility? Wonder where is the price of this energy commodity heading next? Watch David Jones, chief market strategist at Capital.com, review the latest natural gas price movements and make his own technical price analysis:
Always stay on top of the latest natural gas price analysis by subscribing to Capital.com's YouTube channel.
Is there any relief in sight?
Gas output is expected to fall next year for the first time since 2016. In 2021, the EIA forecasts US dry gas production to drop by 600m cubic feet. Along with the potential tariffs removal, it could finally provide the much-needed positive catalyst that US producers are currently waiting for.
A gas analyst at S&P Global Platts, Rich Redash, said earlier: "Many US LNG exporters likely are hoping, if not praying, that China will import more US gas in the wake of the first phase trade agreement."
However, before things with supply get better next year, the EIA predicts a 3 per cent increase in output in 2020. With that said, the natural gas price forecast for the near future does not promise to see any positive changes.
Meanwhile, some experts are willing to look beyond the current challenges. Believing in strong global gas demand, mainly fueled by Asia, they say that the sector may remain a good long-term bet.