Natural gas futures head higher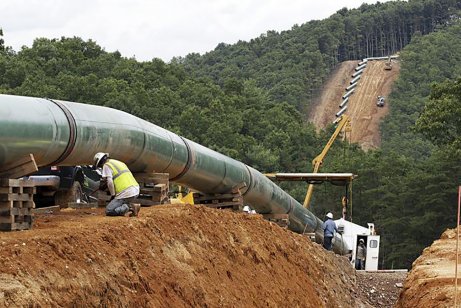 Natural gas futures spiked nearly 6% Wednesday morning reaching their highest levels since 2014, as destruction from Hurricane Ida continues to push up prices, and the end may not be in sight.
Mid-morning Wednesday, Henry Hub future prices were up 5.87% to $5.57 MMBtu.
Natural gas producers' stocks were selling high Wednesday morning, some jumping between 5% and 9% above last week's value. Antero Resource Groups prices rocketed 8.83% to $17.52 in mid-morning trading. The largest domestic producer, EQT Corp,. was trading at $20.64, up 5.68% while Cheniere Energy was hovering above $91, up 3.21%.
Economic Rebound
The prices aren't a reflection of green energy transition, but an economic bounce back and tightening supplies, Daniel Yergin, vice chairman at HIS Markit told CNBC.
"What we're seeing is an economic rebound where there is some pressure against new production and investment, but, basically, I think, what we're seeing is the overall dynamic of the market," he said.
International events
Hurricane Ida caused severe damage to domestic gas and oil drilling and refining but wasn't the only event driving up prices.
In Europe, reduced winds are holding down wind energy production so natural gas is being used as an alternative.
In Asia, China has increased its LNG exports, but has withdrawn natural gas from its reserves.
Panic buying
Some analysts believe Ida's impact is driving panic buying of gas. New government figures show that 48 percent of natural gas produced in the Gulf of Mexico is still offline.
Natural gas accounts for approximately 40% of US energy generation, 50% of which goes to heating.
"If we have a cold winter, we'll see even higher natural gas prices than now," Yergin said.