Elon Musk's sell-off of Tesla (TSLA) stock continues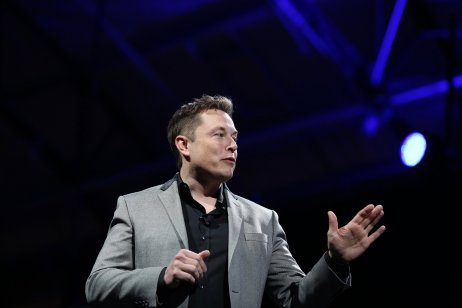 Billionaire Elon Musk has just sold another $1bn of his Tesla stock, following a string of sales beginning in early November.
As Wall Street digests the news in early trading, Tesla shares are down around 0.98% to near $1,073.02 per share.
On Thursday, filings from the Securities and Exchange Commission show the Tesla chief executive exercised options to buy 2.1 million shares for $6.24 each.
Musk immediately sold more than 934,000 of them at prices ranging from $1,058 to $1,112, making about $1.01bn.
Elon's sell-off summary:
To date, Musk has sold around 10.1 million shares worth $10.86bn. The first sale took place on 8 November, two days after he tweeted asking his followers if he should sell 10% of his shares.
Before the sales began, Musk's 10% stake amounted to nearly 17 million shares. Following Thursday's sales, he has about 6.9 million shares remaining to sell.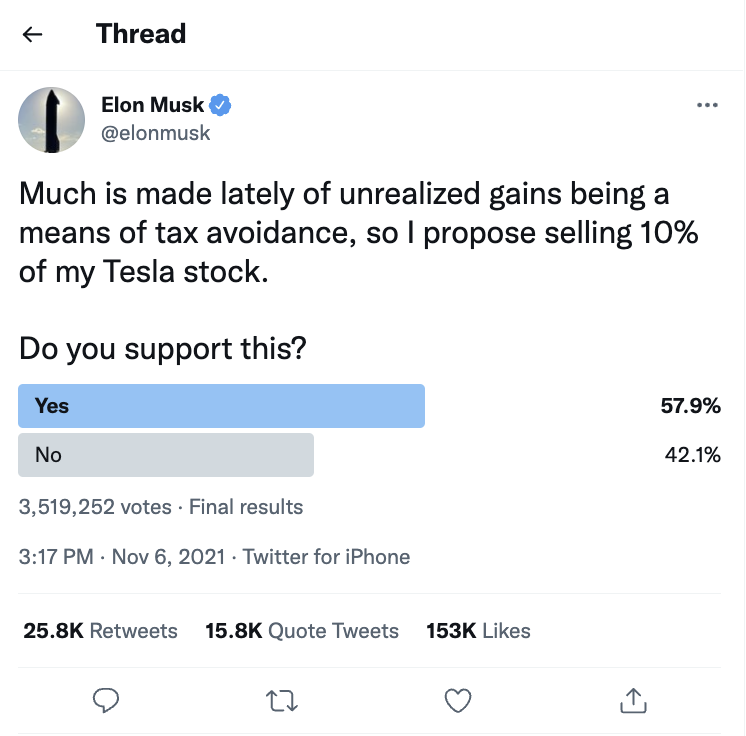 Twitter
Read more: Elon Musk offers to sell more Tesla (TSLA) stake on Twitter