More than $4bn raised in memorable week for US IPOs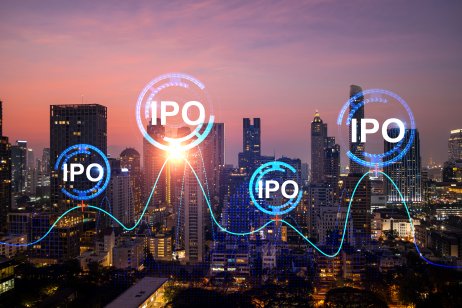 The past week proved to be a memorable one as a dozen companies went public through IPOs in the US.
More than $4bn (£2.91bn) was raised. Meanwhile, a sprinkling of special-purpose acquisition companies (SPACs) also listed, setting the stage for future mergers and acquisitions by year-end 2021 and into 2022.
The past week's newly listed public entities ranged from Roger Federer-backed running shoe company On, to digital-identification firm ForgeRock, to coffee brewer Dutch Bros.
Quick out the gate
Mortgage insurer Enact Holdings' share price skyrocketed out of the gate, rising 70% as it closed Day One above $20 (£14.56). The strong start came after Enact, an offshoot of insurance giant Genworth, delayed its IPO from May.
Genworth moved to list the mortgage unit after its proposed $2.7bn merger with investment company China Oceanwide Holdings Group fell through in April.
The merger was first proposed in October 2016, but stalled for more than four years amid regulator concerns about a Chinese company having access to US citizens' sensitive data, according to Reuters.
Dutch Bros enjoyed a steaming hot opening day, watching its share price soar by a similar 70%, to $37.57 from $23.50. Digital-ID company ForgeRock saw its share price soar 40% on the first day of trading, while global tech consultancy company Thoughtworks' price climbed 33%.
Not all soaring
However, Sportradar, a betting company that has agreements with several sports leagues and teams, saw share prices fall as much as 10% during opening day from a $27 start level.
According to one analyst, the drop continued a trend among companies going public this year. According to Chantico Global founder and CEO Gina Sanchez, roughly half of this year's newcomers are trading below their offering prices.
"Coming into 2021, we're peaking out in terms of performance and companies are going to have a lot of trouble with, quite frankly, harder earnings comps going forward," Sanchez, also chief market strategist at Lido Advisors, told NBC.
"That doesn't mean they're doing poorly, it just means that expectations are very high and so it's easy to underperform them and that's the challenge for IPOs," she said, adding broader market conditions have posed IPO challenges.
Investors undeterred
But investors appear unlikely to be deterred.
According to Renaissance Capital, this has been the busiest year for IPOs since 2000.
Companies are tapping into strong investor appetite, an abundance of available funds, and diverse IPO opportunities.
"The market is certainly open and we're really excited about what will be a very active September and Q4 2021," Elizabeth Reed, head of Goldman Sachs' global equity syndicate, said on Goldman's YouTube show.
$1trn IPOs in 2021
Globally, she said, $1trn of IPOs have occurred so far this year, marking a 39% increase, and are approaching the all-time record of $1.16trn posted in 2020. Americas regional IPOs worth about $450bn are up 35% from a year ago.
The Europe and Middle East market has grown about 56%, or $200bn and Asia's $365bn rise spells a 35% increase.
Although some Americas-region companies have struggled on opening day, first-day performance is currently up 35%, and rose 26% in the third quarter of 2021. Reed indicated that investors have not been swayed by opening-day market pull-back, and "the absolute return continues to be very appealing."
"We're really encouraged in terms of the backlog that we're seeing for September across all (IPO) products and regions," she added.
US IPOs for Week of 13 September to 17 September 2021

Company

Offer date

Deal size in millions

Enact Holdings

09/15/21

$253

ForgeRock

09/15/21

$275

Definitive Healthcare

09/14/21

$420

DICE Therapeutics

09/14/21

$204

Dutch Bros

09/14/21

$484

EzFill Holdings

09/14/21

$25

On

09/14/21

$746

PROCEPT BioRobotics

09/14/21

$164

Thoughtworks

09/14/21

$774

Tyra Biosciences

09/14/21

$173

Sportradar

09/13/21

$513

Total

$4,031
Read more: On Holdings share price runs upward on IPO