Mind Medicine stock price surges after meme stock BBBY investor Freeman builds MNMD activist stake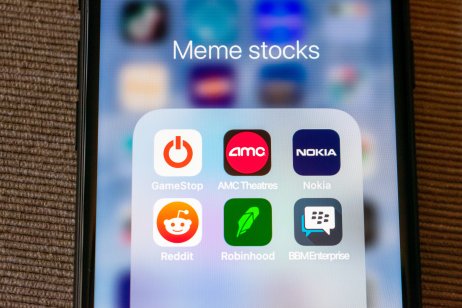 Psychedelic medicine and biotech company, Mind Medicine Inc. (MNMD), also known as MindMed saw its stock price surge on Thursday by 38% after it was announced that a college student, called Jake Freeman who made $110m (£93m) in the Bed Bath & Beyond (BBBY) rally, also has an activist stake in the pharmaceutical company, alongside his uncle.
A report by the FT detailed Freeman's success, which saw the student receive a huge windful on a $25m investment, which ultimately netted him a huge profit in the US homeware company, as the meme stock's price increased.
Mind Medicine Inc. (MNMD) share price chart
Freeman and his family, who purchased almost 5 million shares in BBBY for less than $5.50 saw the struggling furniture group's price surge: this week alone, BBBY's stock price has risen by 43%.
"I certainly did not expect a vicious rally upwards. I thought this was going to be a six-months plus pay. I was really shocked when it went up so fast," Freeman said in the interview with the FT.
The report also outlined how the student, who studies applied mathematics and economics at the University of Southern California, also has a 4.5% stake in Mind Med (MNMD) and that he was keen to use his position to help improve Mind Med's business strategy.
This revelation caused MNMD stock price to surge, knowing that a young student and his family had received a huge pay-out, after investing in BBBY and that now he has an investment in MNMD, created a trading frenzy.
What is your sentiment on MNMD?
Vote to see Traders sentiment!
A recipe for success
Freeman, who is the nephew of co-founder and former CMO of MindMed (MNMD), Dr Scott Freeman, was able to raise his initial $25m stake in BBBY via the help of friends and family.
Dr Scott Freeman, manages an investment fund called Freeman Capital Management Fund (FCM), joined forces with his nephew and last week, Freeman and his uncle wrote a harshly worded letter to MindMed's senior management team, calling on them to adopt his strategy of refocusing on their core drugs and to reduce cash burn.
Freeman and his uncle also posted a message on Reddit proposing a "value enhancing plan."
Bed Bath & Beyond (BBBY) share price chart
This was not the first time Freeman and his uncle have offered strong advice to the companies they invest in. Back in July, Freeman wrote another scathing letter to BBBY saying: "BBBY is facing existential crisis for its survival. To effectuate its survival, BBBY needs to cut its cash-burn rate, drastically improve its capital structure and raise cash."
At the time, the pair also took to reddit, with a post titled "Give BBBY a chance."
Shortly after the investing duo took this course of action, BBBY stock surged.
With that said, now that Freeman has investments in MindMed (MNMD), this psychedelic company could also become a meme stock, along side BBBY.
What was the catalyst?
BBBY shares started to rise after some intense discussions were started on social media site Reddit. By Wednesday BBBY share price had risen to $23, compared to 15 August, when the stock price was $16.
BBBY, which is one of the original meme stocks, alongside GameStop (GME) and AMC Entertainment (AMC). are considered fun, people love to trade them and it's a craze that has fascinated the investment world, with many retail traders benefiting.
GameStop

(GME)

share price chart
Know when to sell before you buy
The rise of meme stocks came from the GameStop (GME) stock run, which was made popular by Reddit forum Wall Street Bets. As this forum is on Reddit, it is populated with irony and a large dose of memes.
The Wall Street Bets group gave prominence to the meme stocks movement among retail traders, who felt that the rules of the markets were stacked against them, and that it favoured the likes of hedge funds and more institutional investors.
For investors like Freeman, it appears his meme stock investment may have paid off.
However, investing and meme stocks expert, Dr Richard Smith told Capital.com: "If you want to trade meme stocks you should look at how long you want to hold for, if you want to trade in this stock. Sure the volatility is good for you but if you are just going to buy because you think they will go up because they have a bright future that's a different thing."