Mid-day: US indices down as August retail sales surprise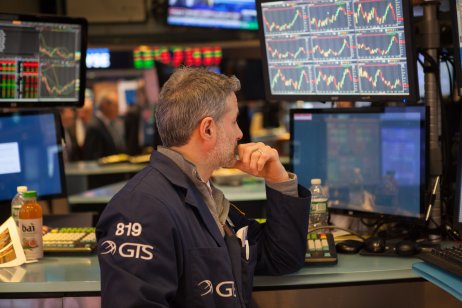 The Dow continues its mixed week on Thursday as key shares push the Blue Chip index lower and new economic data shows improved retail spending.
At noon EDT, the Dow Jones Industrial Average had lost around 185 points, or 0.5%, while the S&P 500 sank 0.6%, and the Nasdaq Composite fell 0.5%.
Declining shares for Goldman Sachs and Merck are powering the Dow's intraday fall with stock for each falling 1.5% and 1.4% respectively.
Meanwhile, Dow component Coca-Cola is down 1.01%, Amgen is down 0.94%, and Intel is 1.39% lower, helping drive the Blue Chip index lower on Thursday.
US retail shocks in August
A surprise gain in August US retail sales is moving markets this morning as the latest numbers in the monthly US Census Bureau report on retail spending portrayed American consumers forging ahead despite impacts of a resurgence in Covid-19.
Retail trade sales were up 0.8% from July 2021, and up 13.1% above last year. Clothing and clothing accessories stores were up 38.8% from August 2020, while gasoline stations were up 35.7% from last year.
Key gains and losses
Shares for Anheuser-Busch improved 0.2%, shares for Fisker sank 6.7%, while shares for Beyond Meat dipped 5.2%, and shares for DoorDash went up 6.2% following the company's upgrade to Buy from Neutral at Bank of America Securities.
Shares for Freeport-McMoRan and Newmont are both down more than 7% and 4%, respectively.
In assets, the yield on the 10-year Treasury note shot up to 1.346% Thursday from 1.302% after yesterday's session.
Global markets
In Asia, Hong Kong's Hang Seng lost 1.5% while China's Shanghai Composite tapered 1.3%, while in Europe, the Stoxx Europe 600 went up 0.6%.
Read more: US retail report shows surprise gains in August