Mid-day: US benchmarks take step back from yesterday's big gains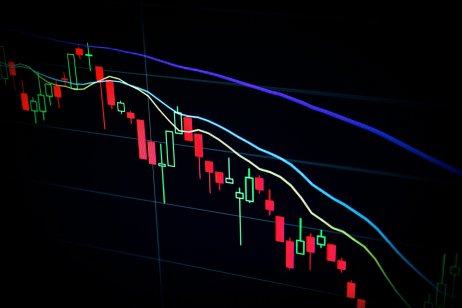 The major US gauges are trading lower on Thursday following Wednesday's record-breaking session.
By noon EDT, the Dow Jones Industrial Average sank 126.13 points, or 0.4% to 35,483.21, the S&P 500 dropped 5.39 points, or 0.1% to 4,530.80, while the Nasdaq Composite spiked 29.54 points, or 0.2% to 15,151.22.
On Wednesday, the Dow Jones Industrial Average finished just 0.05% away from its 16 August record close, and the S&P 500 ended just 0.02% away from its own milestone.
The Nasdaq Composite earned a small gain, settling just 1.6% away from its 7 September closing record.
Thursday's winners and losers
Shares for American Airlines increased 0.6% after the company reported a narrower-than-expected third-quarter loss on revenue that nearly tripled.
Shares for Southwest Airlines are down 1.6% after the airline reported a slight loss and passenger revenue nearly tripled.
Shares for Pfizer plunged 0.54% Thursday after a late-stage trial of a 30-milligram booster dose of their Covid-19 vaccine showed efficacy of 95.6% compared with those who received a placebo.
Shares for AT&T were 0.7% lower after the telecommunications company posted better-than-expected profit for its third quarter while growing subscriber additions in its wireless business.
In the energy sector, oil futures are down as the US benchmark retreated 2.6% to $81.21 a barrel on the New York Mercantile Exchange.
In metals, gold futures sank 0.2% to $1.781.80 per ounce, while in assets, the yield on the 10-year Treasury note jumped 2.8 basis points to 1.665%, and the ICE US Dollar Index edged up 0.1%.
What is your sentiment on AAL?
Vote to see Traders sentiment!
Global markets
The Stoxx Europe 600 lost 0.1, while London's FTSE 100 lost 0.5%.
In Asia, the Shanghai Composite went up 0.2%, while the Hang Seng Index dropped 0.5% in Hong Kong and Japan's Nikkei 225 plummeted 1.9%.
Read more: AT&T navigates DirecTV, WarnerMedia sales in Q3 results