Mid-day: S&P continues October fall, US inflation heating up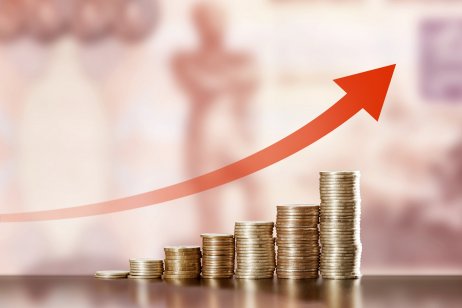 US benchmark indices are mixed on Wednesday as the S&P ticks lower for the fourth straight day.
By mid-day, the S&P 500 sank around 0.2% after opening slightly higher, the Dow Jones Industrial Average dropped around 160 points or 0.5%, while the Nasdaq Composite moved 0.4% higher.
Wednesday's winners and losers
Shares for Apple were down 1% after a report showed the iPhone-maker would slow production due to microchip shortages.
Shares for BlackRock improved 3.2% after the company reported revenue and profits that beat Wall Street predictions.
Shares for JPMorgan dropped over 2% despite a strong earnings report. Shares for the company are approximately 27% higher in 2021.
Shares for Delta Airlines lost 4% following the airline's higher-than-expected revenue and its first quarterly profit.
In the energy sector, the global benchmark Brent crude sank 1.1% to $82.53, while in assets, the yield on the benchmark 10-year US Treasury note fell to 1.554% Wednesday, from 1.579% Tuesday.
What is your sentiment on BRSC?
Vote to see Traders sentiment!
Consumers spend more in September
The latest data compiled by the US Department of Labor shows inflation heated up in September as buyers paid more at the checkout line.
Last month, the Consumer Price Index (CPI) jumped 0.4% after rising 0.3% in August. Over the last twelve months, the CPI has risen 5.4%.
Fed 'tapering' likely to stay
Wall Street reaction suggests the latest economic data will likely not affect the Federal Reserve's decision to begin tapering its emergency bond-buying programme in November.
Last month, Federal Reserve chair Jerome Powell did not indicate the central bank would short monthly bond purchases by more than $15bn, possibly reducing the price of long-dated bonds, raising the yield, and making future profits less valuable.
Amid the week's economic reporting, Joey Von Nessen, a research economist at the University of South Carolina's Darla Moore School of Business, said in an interview with Capital.com that it "will likely not affect the current timeline for the Federal Reserve's tapering of asset purchases."
Global markets
The pan-continental Stoxx Europe 600 jumped 0.7%, while in Asia, the Shanghai Composite Index improved 0.4%, and Japan's Nikkei 225 lost 0.3%. Canada's TSX Composite is up 0.56% mid-day Wednesday.
Markets in Hong Kong are closed due to a typhoon.
Read more:

JP Morgan reports third-quarter net income boost of $11.7bn