Mid-day markets: Shares flat after Thursday's big jump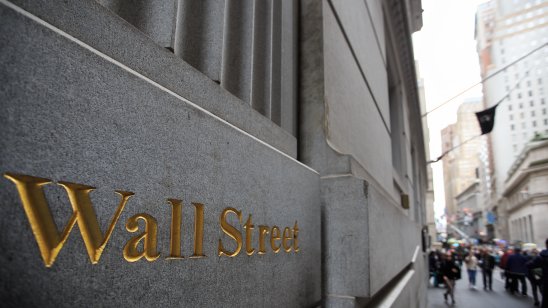 US benchmarks are trading flat mid-day on Friday after the Dow soared over 500 points during yesterday's session.
By noon EDT, the Dow Jones Industrial Average was up nine points, or 0.03%, the S&P 500 was down 0.03%, while the Nasdaq Composite went 0.3% lower.
Yesterday, the Dow soared over 500 points, notching its best daily performance since 20 July, the S&P 500 went up 1.2%, while the Nasdaq Composite traded 1% higher.
On the week, the Nasdaq is down 0.4%, the Dow and S&P are up 0.5% and 0.3%, respectively.
Friday's gains and losses
Shares for the Meredith shot up 26%, while shares for Nike went 6.3% lower after the company lowered its revenue guidance due to supply-chain issues in Asia.
In cryptocurrency, Bitcoin sank over 6% to near $41,890, as Ethereum dropped almost 9%.
Meanwhile, shares for cryptocurrency exchange Coinbase were 1.7% lower.
In the energy sector, Mosaic and Nucorp were up 3%, as shares for Diamondback Energy rose 3% and Cabot Oil & Gas jumped 2.5%.
The yield on the benchmark 10-Year US Treasury note rose to 1.453% on Friday, up from 1.408% on Thursday.
Global markets
The pan-continental Stoxx Europe 600 fell 0.9%, while in Asia, Hong Kong's Hang Seng Index fell 1.3% and the Shanghai Composite Index weakened 0.8%. Canada's S&P / TSX Composite is down 0.32%.
Read more: Nike earnings forecast drags down Adidas, Puma and JD Sports