Mid-day markets: Dow soars as market digests Fed announcement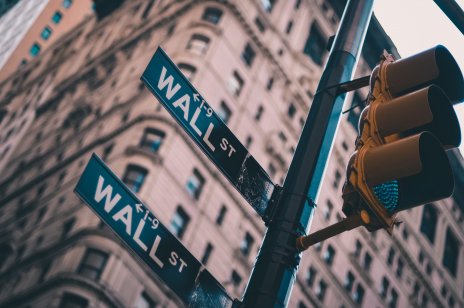 The Dow is surging mid-day as US benchmarks rise following the Fed's $15bn (£10.91bn) decision on spending yesterday.
By noon EDT, the Dow Jones Industrial Average shot up 528 points, or 1.5% after the index rallied 338 points Wednesday to close at 34,258.
Meanwhile, the S&P 500 was up 1.3% and the Nasdaq Composite was trading 1% higher.
On the week, the Dow and S&P are now up 0.5% and 0.4%, respectively. However, the Nasdaq is down 0.1%.
Fed decision
On Wednesday, Federal Reserve chair Jerome Powell did not imply the central bank would short monthly bond purchases by more than $15bn, possibly reducing the price of long-dated bonds, raising the yield, and making future profits less valuable.
On Thursday, the markets predict a measured cutback in the bond buying program.
Mid-day gains and losses
Shares for Dell Technologies were up 3.7%, shares for Blackberry were up 11%, and shares for Darden Restaurants were 5.6% better at noon.
Shares for Plug Power jumped 1.8%, shares for Roku went 2.5%, and shares for Salesforce were 6% higher.
Meanwhile, shares for General Dynamics improved 1.6% as shares for Northrop Grumman jumped 0.6%.
In the energy sector, Brent crude, the benchmark in international energy markets, ticked up 1.3% to $76.37 a barrel, while in the bond market, the yield on 10-year Treasury notes improved to 1.399%, from 1.332% Wednesday.
Global markets
Hong Kong's Hang Seng Index, climbed 1.2%, and China's Shanghai Composite Index went up 0.4%.
In Europe, the pan-continental Stoxx Europe 600 rose by 0.9%.
Read more: Olive Garden operator up 8% on strong earnings post