Mid-day: Dow soars as economic data spurs market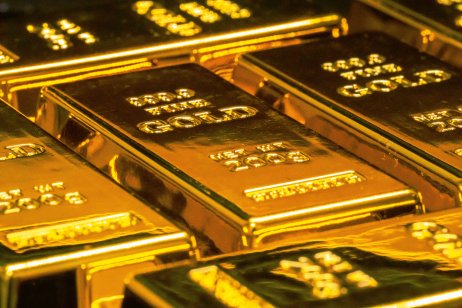 US shares are up on Thursday as the Dow jumped over 400 points and a series of earnings reports beat expectations.
By noon EDT, the Dow Jones Industrial Average was up 488.76 points, or 1.4% to 34,866.57, the S&P 500 added 64.22 points, or 1.5% to 4,428.02, while the Nasdaq Composite was 222.47 points higher, or 1.5% to 14,794.10.
Following yesterday's session, the Dow dropped less than a point, extending its losing skid to four sessions, while the S&P 500 improved 0.3% and the Nasdaq Composite went up 0.7%.
Big banks drive market
Shares for Bank of America are up 3.26% following the institution's reported profit and revenues that beat Wall Street's predictions.
Shares for Citigroup jumped 0.1% after the bank reported earnings jumped 48% to beat expectations.
Shares for Morgan Stanley are trading 1.6% better following the bank's quarterly results showing a 68% rise in investment banking revenue, topping out at $2.85bn from $1.7bn.
Shares for Wells Fargo are bucking the trend as the bank fell 1.2% after it released $1.7bn from loan-loss services.
What is your sentiment on UNH?
Vote to see Traders sentiment!
Thursday's winners and losers
Shares for Domino's Pizza are trading 2.5% higher, despite reporting results that missed on revenues.
Shares for UnitedHealth Group jumped 4.30% after the company raised its guidance for the year's earnings.
Shares for Deere are up 0.76% after workers went on strike to reject a contract offer.
In the energy sector, oil futures are up as the US benchmark improved 0.47% to $80.84 a barrel.
Gold futures are also on the rise, surging 0.2% to $1,797.50 an ounce.
In assets, the 10-year Treasury yield dropped 3.5 basis points to 1.514%, while the ICE US Dollar Index fell 0.1%.
Global markets
The Stoxx Europe 600 improved 1.2%, while London's FTSE 100 jumped 0.9%.
In Asia, the Shanghai Composite plunged 0.1%, as Japan's Nikkei 225 advanced 1.5%.
In Canada, the TSX Composite is up 0.98% mid-day Thursday.
Read more: Morgan Stanley posts record quarter driven by latest acquisitions