Microsoft's Activision Blizzard deal scrutiny is 'fair' but ATVI takeover will go ahead, says Xbox chief
Subscribe to Weekly Highlights
The major market events for the week ahead right in your inbox.
Subscribe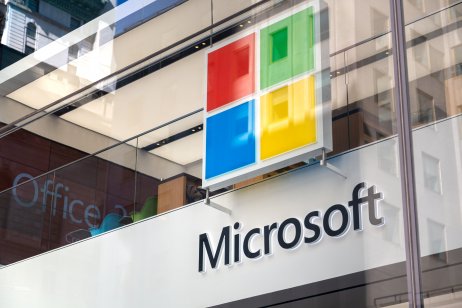 Content
Microsoft's (MSFT) Gaming CEO Phill Spencer is optimistic for the Activision Blizzard (ATVI) takeover, as one of the biggest deals in gaming history continues to be scrutinised by global regulators.
During a recent Wall Street Journal Tech Live event, Spencer said that the discussion with regulators have so far been "fair and honest" and that he is confident in getting the deal approved in the major global jurisdictions.
CEO Satya Nadella also voiced a similar sentiment in a recent interview with Bloomberg Technology.
However concerns remain, with UK regulators extending its inquiry specifically regarding Call of Duty's availability on Sony's (SNE) PlayStation.
What is your sentiment on MSFT?
Vote to see Traders sentiment!
Microsoft (MSFT) Price Chart
UK Regulators concerned about ATVI take over
In September 2022, the UK Competition and Markets Authority (CMA) said its investigation into the merger is into its second phase, and is now considered an in-depth investigation due to numerous antitrust concerns.
One of the main issues highlighted is surrounding PlayStation's ability to compete with the Xbox.
Call of Duty (CoD), a product supplied by Activision Blizzard, is currently available on PlayStation, which is the prime competitor of Microsoft's Xbox.
CMA said in a statement "CMA focused on the impact of the Merger on competition in the market for gaming consoles generally, not just on its impact on any specific competitor (eg, Sony). However, since the CMA found that Sony is Microsoft's closest rival in a highly concentrated market for gaming consoles, the CMA considered carefully the impact of the Merger on Sony's competitiveness"
The report continues "The CMA found that, given the importance of CoD to Sony PlayStation and the existence of strong direct and indirect network effects, any foreclosure strategy could have a significant impact on Sony's revenues and user base."
The second phase of investigation is expected to complete by March 2023.
Sony (SNE) Price Chart
Why does Microsoft want Activision Blizzard?
At the Tech Live event, Spencer said that the aim in taking over Activision Blizzard (ATVI) was to focus on expanding mobile gaming and other platforms, suggesting that they were not interested in sabotaging competitors.
He recalled back to when Microsoft purchased Minecraft, at the time it was available only on 12 locations, and now it is available on 22. And said that he would like to see the same happen with Call of Duty
Spencer said: "I would love to see the game [Call of Duty] playable on many different screens."
He continued: "If we circle back to why this deal is important to us... this opportunity is mostly about mobile for us."
"A vast majority of people who play games, play on the device already in their pocket, which is their phone."
Spencer made it clear eventually that he planned to make Call of Duty available on PlayStation "as long as it made sense".
Related reading