Micron all-in on chips over next decade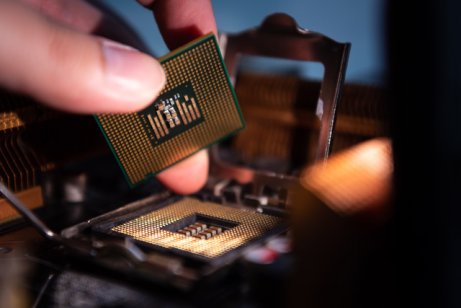 Micron, the only U.S.-based memory chipmaker, said Wednesday it will invest $150bn in plants and research and development projects over the next 10 years.
The investment plan comes amid a global chip shortage that has plagued automakers, computer builders, smartphone companies, and other manufacturers in various sectors in recent months. The shortage has contributed to severe supply chain constraints at American ports.
Investors appeared to be swayed by the announcement as Micron's share price rose more than 1% on the Nasdaq Global Select Market.
Rise despite Mizuho downgrade
The rise resulted even though Japanese financial bank Mizuho downgraded the stock to neutral and lowered its price target 16.67% to $75 from $90.
"Memory is at the leading edge of semiconductor manufacturing and fuels everything from feature-rich 5G smartphones to the AI-enabled cloud," said Micron president and CEO Sanjay Mehrotra in a news release.
He said Micron's dynamic random-access memory (DRAM) chip business, along with its Not And (NAND) memory cell segment, and the company's long-term direction, enable it to invest the money confidently.
CHIPS funding would 'open the door'
Boise, Idaho-based Micron said US CHIPS Act funding and the country's Facilitating American-Built Semiconductors (FABS) Act would "open the door to new industry investments" as the company considers future expansion sites. Micron said it looks forward to working with governments around the world on its investment plans.
Micron currently has manufacturing plants and R&D projects 13 countries.
The firm plans to build a new $7bn DRAM chip factory at its Hiroshima plant in Japan, according to a Reuters report. Micron has not commented on the report.
Read More: Canadian Pacific revenues lost steam in Q3