Metro Bank reports drop in deposits and loans remain flat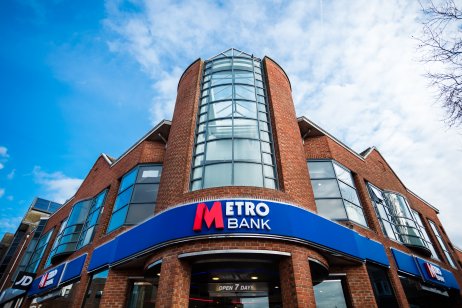 Metro Bank saw a quarter on quarter drop in deposits as lending remained flat for the three months ended September, the UK retail bank announced Wednesday.
Total net loans came in at £12.315bn and were broadly flat in the third quarter, compared to the previous quarter ended 30 June which saw loans come in at £12.325bn. The bank said the decline was due to a fall in lower-yielding residential mortgages and commercial term loans. Compared to the same quarter last year, lending fell 18%.
Chief executive Daniel Frumkin said:"The Bank has continued to deliver against its strategic priorities during the quarter. We have seen improvements in our lending mix from our expanded product offering."
Gradual return
The London-based bank, which is known for its 24/7 hour branches, also announced its deposits fell 1% and came in at £16.4bn, versus the previous quarter of £16.6bn. Deposits did grow 5% on a year on year basis.
"We are seeing signs of a gradual return to normality and have adopted a hybrid way of working for office-based colleagues. We remain focused on executing on our plans and returning the Bank to sustainable profitable growth."
Assets decreased 1% to £22.8bn compared to the June quarter but were up 3% versus the third quarter of 2020, with the bank's minimum requirements for own funds and eligible liabilities (MREL) resources currently exceeding its requirement of 20.5%.
Shares of Metro Bank was down by 1.64% in afternoon trading on Wednesday.
Read more: Metro Bank reports first-half loss due to ongoing challenges