Metaverse platform InfiniteWorld to merge with Aries (RAM)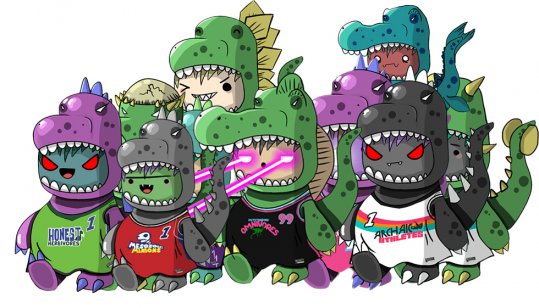 Infinite Assets, a platform that enables brands to create digital assets for use in online and physical worlds known as the metaverse, is preparing to go public through a merger with Aries I Acquisition Corporation, according to a Monday press release.
The company and its platform called InfiniteWorld are being valued at $700m (£529.78m) in the merger and plan to list on the Nasdaq under the ticker JPG. Aries shares trading under the ticker RAM opened at new 52-week highs of $10.20 per share but quickly dropped down to around $10 per share.
InfiniteWorld is the latest to join the fledgling metaverse space where games such as Fortnite and Roblox are trying to carve out a space in this new mixed-use digital world alongside tech behemoths such as Microsoft and Facebook, which just changed its name to Meta in a sign of its dedication to the sector.
Financial details
Special purpose acquisition company Aries went public at a value of $145m through an initial public offering in May.
Once it merges with InfiniteWorld sometime in the first half of 2022, the new combined company will net some $171m of cash before transaction expenses and assuming no redemptions by public stakeholders.
InfiniteWorld also owns cryptocurrencies valued at around $93m, according to the press release.
Merging physical and digital
InfiniteWorld says it serves as a bridge between the physical and digital worlds where companies use its infrastructure to create digital assets and NFTs (non-fungible tokens) to engage with customers and fans in the Metaverse.
The company has 130 employees globally and says it has partnerships with over 75 brands and creators since its founding.
While companies and investors are placing a lot of value on the promise of what the metaverse could be, it is still very much an unrealised product. NFTs for sports trading cards and digital art have exploded in popularity and people certainly spend their hard-earned dollars for new outfits in Fortnite, but it remains very unclear how those purchases would be used outside of their current platforms in a seamless digital world, let alone in mixed reality state.
Dreaming big
InfiniteWorld said it "recently combined" with DreamView, a visual effects and 3D art studio that was founded in 2016 by some of the pioneers of computer-generated imagery (CGI) technologies at Lucasfilm and Disney, according to the press release.
The studio last month announced that it was selected to create 10,000 unique, playable cartoon dinosaur NFTs called Chibi Dinos that can be used in a compete-to-earn basketball game called Primal Hoop and a role playing adventure game called Chibi Adventures.
More of these sorts of applications will be available in the coming years as its rumored that Apple is in discussions to build new virtual reality headsets and augmented reality glasses in coming years. Meta's virtual reality headsets are leading the market with a reported 10 million units sold in the last year, according to Qualcomm CEO Cristiano Amon, speaking at the company's 2021 investor day last month.
Read more: What is Metaverse? The future of the internet