Mercedes takes 33% stake in automotive battery company ACC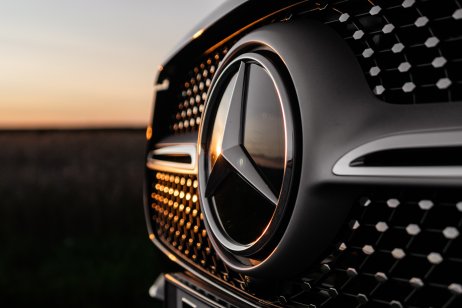 The German car manufacturer Mercedes-Benz announced on Friday it is to become an equal shareholder, alongside Stellantis and TotalEnergies, in Automotive Cells Company (ACC), a European leader of automotive batteries.
All three partners will hold a 33% equity stake in ACC. Mercedes-Benz said it will provide the technology and production know-how to ACC.
Electric future
"Mercedes-Benz and its partners to accelerate ACC's development, with sustainable cutting-edge cell technology, highly competitive costs and an objective of at least 120 Gigawatt hours of cell capacity by the end of the decade," the statement said.
The car company said it is on its path towards an all-electric future. It plans to scale up development and production of a next-generation high-performance battery cell and module.
Mercedes-Benz futher commented that it is ready to go fully electric by the end of the decade and joining ACC will aid it in its journey from 'Electric first' to 'Electric only'.
"Mercedes-Benz pursues a very ambitious transformation plan and this investment marks a strategic milestone on our path to CO2 neutrality. Together with ACC, we will develop and efficiently produce battery cells and modules in Europe – tailor-made to the specific Mercedes-Benz requirements," said Ola Källenius, chairman of the board of management for Daimler AG and head of Mercedes-Benz AG.
New partnership
"This new partnership allows us to secure supply, to take advantage of economies of scale and to provide our customers with superior battery technology," said the statement," added Källenius.
"On top of that we can help to ensure that Europe remains at the heart of the auto industry – even in an electric era. With Mercedes-Benz as a new partner, ACC aims to more than double capacity at its European sites to support Europe's industrial competitiveness in the design and manufacturing of battery cells."
The car maker said the ACC project will require large-scale investments of more than €7bn ($8bn) comprising equity, debt and subsidies to reach a capacity of at least 120 gigawatt hours (GWh) in Europe by the end of the decade.
"Mercedes-Benz will invest a mid-three-digit-million euros amount next year. In total, the investments are expected to remain below one billion Euros," said Markus Schäfer, member of the board of management of Daimler AG and Mercedes-Benz AG.
The stock price for Mercedes-Benz was up 0.38% at €73.195 in morning trade today.
Read more: New car market revs up