Men's grooming firm Manscaped to go public at $1bn valuation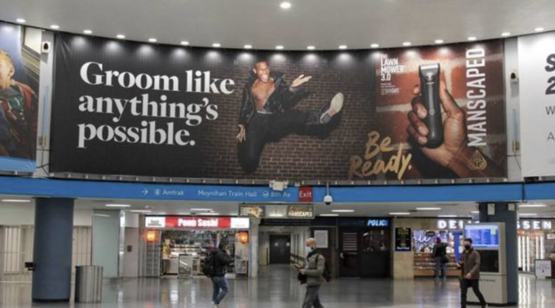 Blank Cheque firm Bright Lights Acquisition is merging with Manscaped to take it public in a special purpose company acquisition (SPAC) transaction that raises $305m (£228m) and values the combined entity at an estimated $1bn, the companies jointly announced.
Bright Lights shares were largely unchanged on the news trading at $9.92 by 12:00 ET (UTC-5), down 0.10% from the $9.94 opening share price. Bright Lights Acquisition trades over the Nasdaq Exchange under the ticker "BLTS".
The process of going public is a crucial milestone in our journey," said Manscaped CEO Paul Tran. "The capital raised in this transaction will drive our ability to serve more men in more markets around the world. This further establishes our status as a defining men's lifestyle brand – and one that is already admired by millions of lifelong fans worldwide."
Actor among investors
The value was based on a 2.6 times multiple of the company's expected 2022 revenue, Manscaped said in a prepared statement. The transaction includes $75m in funding through a private investment in public equity (PIPE) at $9.20 per share, from investment funds of Endeavor, Guggenheim, Saban Capital, Shaolin Capital, Signa Venture Partners and UBS.
Additionally, actor Channing Tatum inked a creative content partnership with Manscaped and will become an investor, according to a Form 425 filing with the US Securities & Exchange Commission.
Rapid growth
Founded in 2016, Manscaped manufactures and sells hair and skin grooming products targeting men. SPAC Bright Lights Acquisition was formed in January and began trading over the Nasdaq Exchange with a 6 January IPO raising $200m at $10 per share. Jeffries and Moelis acted as joint lead managers on the initial offering of shares to the public. Michael Mahn is CEO of Bright Lights.
Raymond James acted as financial advisor for Manscaped, while Moelis & Co. acted as financial advisor for Bright Lights. Deutsche Bank Securities, Jefferies and Moelis acted as joint placement agents for the PIPE securities.
Rapid growth
San Diego, California-based Manscaped, a self-described men's lifestyle brand has applied to the Nasdaq Exchange to trade under the ticker "MANS". Upon closing, Manscaped expects to have $235m in cash and zero debt. The transaction is scheduled to close in the first quarter of 2022.
Manscaped reported $285m in trailing twelve-month revenue in its fiscal third quarter of 2021, against $23m of equity funds spent. This contrasts to $3m in revenue reported in the first quarter of 2018. Manscaped expects 2023 revenue to top $500m by the fiscal year 2023.
Celebrity endorsements
Manscaped uses an omnichannel distribution structure with retail partners Best Buy, Macy's and Target, as well as online sales and a subscription service. Endorsement agreements are in place with professional sports concerns NASCAR, the San Francisco 49ers National Football League team and UFC.
Individual sponsorship agreements with professional basketball player Alex Caruso and professional football player Rob Gronkowski.
"Bright Lights sought to partner with an exceptional company that could benefit from celebrity partnerships, and MANSCAPED's proven success and omnichannel platform company was the perfect opportunity for two world-class teams to come together," said Bright Lights CEO Mahan in the joint release. "We are thrilled to partner with Manscaped and their team and look forward to its future success as a publicly traded entity."
Read more: SeatGeek going public in Read more: SeatGeek going public in $1.35bn SPAC IPO.35bn SPAC IPO