Medical cannabis company Equinox set for AIM market IPO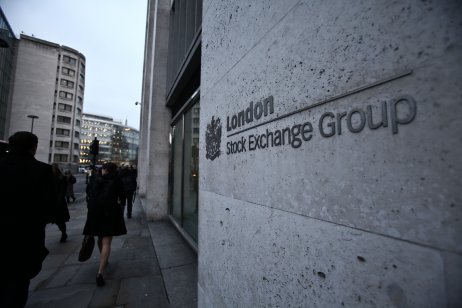 UK-headquartered medical cannabis company, Equinox International Holdings, announced on Thursday its intention to seek admission of its entire share capital to trading on the Alternative Investment Market (AIM) market of the London Stock Exchange.
The company said that it is seeking to raise funds from the initial public offering (IPO) to build a state-of-the-art cultivation, extraction and production facility on a Home Office-approved 20-acre UK site.
"Equinox's goal is to provide consistent, British-grown high-quality medical cannabis and medical cannabis products for improved medical care that have the potential to transform the lives of patients with a focus on the UK," it said in its update.
Market growth
In a breakdown of the medical cannabis market in the UK, the group said that 100% of the UK's medical cannabis is currently imported, which is an expensive, complex and time-consuming process that reduces quality oversight and inhibits market growth potential.
It noted that the UK medical cannabis market has the potential to become one of the largest in the world with the expected addressable market estimated to be worth up to £7.5bn ($10bn) by 2028.
"Equinox is one of the few businesses to receive a rare Schedule 1 Controlled Drugs Licence from the Home Office for medical cannabis cultivation, production, possession, supply and research at scale on its 20-acre site," it said.
FinnCap is acting as global co-ordinator and joint bookrunner for the listing, alongside States Bridge Capital, the business said.
A "British champion"
Xan Morgan, co-founder and chief executive of Equinox, commented on the company plans.
"The UK medical cannabis market is forecast to be one of the largest in Europe and Equinox has a significant first-mover advantage to build a British champion and transform patients' lives. Our wholesale distribution strategy and land-to-brand focus will enable us to become a leading, vertically integrated medical cannabis company providing consistent, high-quality products.
"We have one of the first commercially scaled medical cannabis cultivation and production licences issued by the UK Home Office. With our leadership team's experience in project delivery, operational management, strategic governance and business development, we're well-positioned to maximise this exciting opportunity," he said.
Morgan also noted that through proprietary cultivation, it would be able to create IP-protected formulations targeting NHS medical sales and strategic supply partnerships.
"We have the potential to target a significant share of the projected £7.5bn market in the UK by 2028," he added.
Read more: Steel prices to ease in 2022 as rally is over