Mattress Firm files confidential prospectus with SEC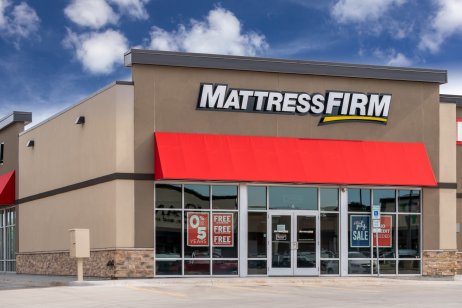 Mattress Firm filed a confidential prospectus with the Securities and Exchange Commission on Monday as the Texas-based retailer explores a public offering.
The company said in a press release that the number of shares of common stock potentially to be offered by its stockholders and the price range for any such offering have not yet been determined.
Comeback moment
Mattress Firm's potential public offering would be a comeback moment for the company, which went private in September 2016 after being purchased by South African retailer Steinhoff.
At the time of the merger, Mattress Firm held more than $1.34bn (£98m) in long-term debt and had more than $47m tied up in tax deferments, according to its fiscal Q2 2016 report.
According to a report by Reuters, Steinhoff has been reducing the company's debt and restructuring other units since the merger.
In 2018, the company filed for Chapter 11 bankruptcy protection with access to more than $525m in exit finances.
Steinhoff agreed to pay $64 per share in cash to acquire Mattress Firm at an enterprise value of $3.4bn. The total per-share price also represents a 115% premium over Mattress Firm's $29.74 per-share price, according to the company's press release about the transaction.
About the firm
Mattress Firm is one of the largest mattress retailers in the US. The company operates more than 2,500 stores nationwide and also sells its products online. Its website estimates Mattress Firm serves more than three million customers per year.
Read more: Forever 21 files come to an end