Matterport to go public following merger with SPAC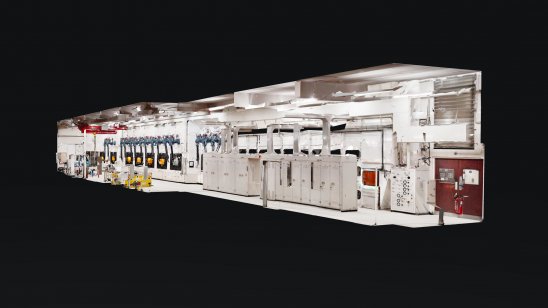 Matterport, a spatial data company headquartered in California, will list on the Nasdaq on 22 July after merging with Gores Holdings VI, bringing the combined value of the companies to $640m.
The merger was approved at a special meeting of Gores Holdings VI shareholders on 20 July. The combined company will trade as ticker MTTR and is expected to have a post-transaction enterprise value of around $2.3bn.
In a joint press release issued by the companies today, the combined value includes approximately $310m from Gores Holdings VI, and $295m in proceeds led by institutional investors including Tiger Global Management, Senator Investment Group, Dragoneer Investment Group, Fidelity Management & Research. Funds and accounts are managed by BlackRock, Miller Value Partners, Darlington Partners, Untitled Investments, and Lux Capital.
3D digital twins
Founded in 2011, Matterport has defined the spatial data category for the built world with its market-leading platform that turns any physical space into an immersive 3D digital twin. To date, the company has over 330,000 subscribers in more than 150 countries who have digitised over five million spaces.
"Becoming a publicly traded company is a strategic transaction for Matterport that strengthens our position and propels the global property market into the future," said RJ Pittman, CEO of the combined company.
"We're at the dawn of a new era for what's possible when buildings become data," he said. "To capitalise on this extraordinary market opportunity, we plan to increase our investment in our customers' success, scale innovation and R&D, and accelerate growth through our spatial data platform for the 20 billion spaces around the world."
Before the merger
As of 31 March, Matterport revenue reached $26.9m, up 108% year over year, while subscribers increased to 331,000, up 531% year over year.
The company is also on pace for an annual recurring revenue of $55.2m.
Gores Holdings VI is a publicly listed, $345m special purpose acquisition company and is the seventh vehicle sponsored by an affiliate of The Gores Group, a global investment firm founded in 1987 by Alec Gores. To date, the group has completed five business combinations representing over $25 billion in transaction value.
The tech
Globally, the real estate market is valued at $230trn, and with more than four billion buildings and 20 billion spaces worldwide, only 1% has been digitised.
Matterport's spatial data platform transforms any physical space into a dimensionally accurate and photorealistic digital copy, offering customers a unique perspective to manage spaces more effectively.
According to the release, for building owners, underwriters, and occupants, managing the life cycle of a building is unnecessarily costly, time consuming, and inefficient in the modern world. Matterport takes buildings online so customers can more efficiently design, build, promote and manage their most valuable assets from any device.