Chip shortage dents India's Maruti Suzuki quarterly profit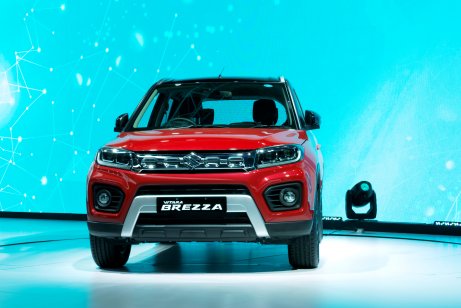 India's largest carmaker Maruti Suzuki reported a 65% fall in profit and a drop in sales volume hurt by the global shortage of semiconductor chips.
Net profit for the quarter ended September fell to INR4.75bn compared with last year, and net sales were higher year-on-year for the quarter ended 30 September at INR192bn from INR176.8bn last year, which was affected by Covid-19 lockdowns.
The company sold a total of 379,541 units in the latest quarter, compared to 393,130 units in the previous period, it said in the exchange filing.
Exports were at 59,408 units, the highest ever in any quarter when compared with the same period the previous year when exports were 22,511 units.
Lower capacity utilisation
The surge in commodity prices and the electronic component shortages resulted in lower capacity utilisation, according to the company statement. That was partially offset by increasing product prices and cost-reduction efforts.
"An estimated 116,000 vehicles could not be produced owing to the electronics component shortage mostly corresponding to the domestic models. The company had more than 200,000 pending customer orders at the end of the quarter for which the Company is making all efforts to expedite deliveries," the release noted.
"This quarter was also marked by an unprecedented increase in the prices of commodities like steel, aluminium and precious metals within a span of one year. The company made maximum efforts to absorb input cost increases offsetting them through cost reduction and passed on minimum impact to customers by way of car price increase," the release added.
Shares of Maruti Suzuki ended 0.7% higher at INR7,350 on the National Stock Exchange.
Read More: India's Kotak Bank Q2 net profit falls on higher provisions