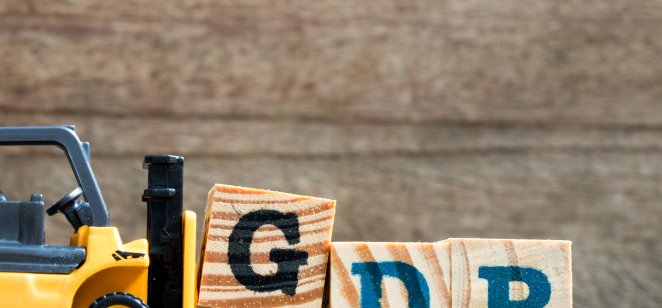 As tropical storm Harvey wends its way along the Gulf Coast bringing more rain and flooding in Louisiana, US markets remain sanguine in part because the economic growth picture looks rosy.
US stocks held steady at the finish on Wednesday climbing higher. Technology and biotech stocks made gains propelling Nasdaq up +1.05% and the S&P 500 up +0.46% higher. The Dow was up +0.12% led by Cisco (+1.62%), Caterpillar (+1.33%) and E I du Pont de Nemours (+1.16%). The indexes have all managed to cut losses as August draws to a close. Nasdaq recorded its third straight day of gains and is up +0.32% for the month.
Dow 21,892.43

+0.12%

S&P 500 2,457.59

+0.46%

Nasdaq 6,368.89

+1.05%

Russell 2000 1391.32

+0.55%

NYSE Composite 11,805.07

+0.11%

Gold 1,313.9

-0.02%

Oil WTI 45.71

-0.54%

10-Year Treasury 2.13

+0.05%
An economic tale: is keeping investor confidence aloft. The US economy grew by 3% in the second quarter. The GDP and private sector employment figures were better-than-expected showcasing a buoyant economy. ADP reported 237,000 jobs added by the private sector over and above the forecast for 185,000.
Performers for the day: Biotechnology sector gained +2.06%. Incyte Corp surged +10.64% and Gilead Sciences climbed +7.27%. Martin Marietta Materials, building and cement manufacturer, went up +5 .41%. Technology stocks also rallied with Netflix up +3.48% and Alibaba rising +2.35%.
Quote of the day: Trump unveils more of the same - a tax plan with few details - at a speech in Missouri. The speech was meant to chivvy interest in a tax reform plan, "That is why tax reform must dramatically simplify the tax code, eliminate special interest loopholes — and I'm speaking against myself when I do this, I have to tell you," he said. "It's crazy. Maybe we shouldn't be doing this, you know? But we're doing the right thing. It's true." Source: USA Today