Market close: US shares run red on Black Friday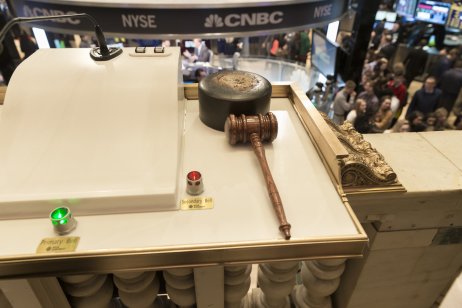 The major US gauges bottomed out on Black Friday as a new Covid-19 variant in South Africa sent the annual shopping day into a sell-off for traders.
The Dow Jones Industrial Average plummeted around 905 points, or 2.5%, to post its worst day of the year, while the S&P 500 went down 2.3% and the Nasdaq Composite was right behind with a 2.2% dip during session trading.
At its session low, the Blue-Chip Dow lost over 1,000 points.
New Covid-19 scare spurs Black Friday sell-off
On 25 November, the National Institute for Communicable Diseases (NICD) in South Africa announced the detection of a new variant of the SARS-COV-2, the virus that is responsible for the pandemic, following genomic sequencing.
The variant is currently labelled as lineage B.1.1.529.
The emergence of this new variant coincides with a sudden increase in cases in the Gauteng province over recent days and accordingly is being closely monitored by the health authorities in South Africa, according to the release.
What is your sentiment on AAL?
Vote to see Traders sentiment!
Winners and losers: Covid-19 vax shares spike higher, travel shares nosedive
As most US shares began freefalls on Friday, healthcare stock related to the Covid-19 virus went higher.
Shares for Pfizer jumped 5% and shares for Moderna went up 27%.
Travel stocks are being hit hardest during Friday trading as shares for Carnival and Royal Caribbean are both down over 10%.
Shares for United Airlines are down 13% after being down just 9% halfway through the shortened session, while shares for American Airlines fell 12.5%.
In other travel stocks, shares for Carnival Corp. sank 13.5% while shares for Royal Caribbean went down 11.9%
Oil: Crude is down amid new travel concerns
On Friday, January Brent crude fell $8.50, or 10.3%, to $73.72 a barrel on ICE Futures Europe, while the US benchmark, West Texas Intermediate crude, sank more than 11%.
In other energy stocks, natural-gas futures rose 2.5% at $5.241 per million British thermal units, while December gasoline dropped 11.6% to $2.0497 a gallon, and December heating oil slipped 11.5% to $2.1066 a gallon.
On Friday, December gold futures went up $13.10 to $1,797.40 an ounce.
Read more: Analyst: Sell-off marks tech stock buying opportunity