Market close: US benchmarks recapture week's declines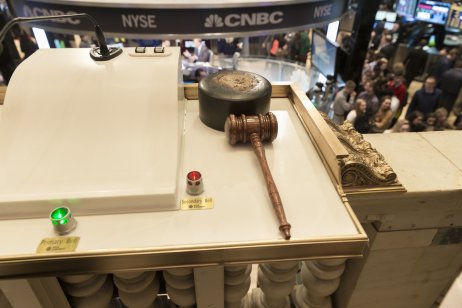 The Dow nabbed its second winning session in a row, jumping more than 500 points after the US Federal Reserve's decision yesterday to maintain its current monetary stimulus.
The Dow Jones Industrial Average soared 507.68 points, or 1.48% to settle at 34,766, and the S&P 500 went up 1.21% to finish the day at 4,448.91.
Meanwhile, the Nasdaq Composite improved by 1.04% to end Thursday at 15,052.24.
The Dow plunged 600 points lower on Monday and sank again Tuesday as the market eyed the potential fall of the Chinese company, Evergrande.
Fed decision
On Wednesday, Federal Reserve chair Jerome Powell indicated there's no immediate change in the plan to have the central bank short monthly bond purchases by more than $15bn, possibly reducing the price of long-dated bonds, raising the yield, and making future profits less valuable.
Following the Fed's two-day meeting, the central bank issued a statement saying if progress continues, "a moderation in the pace of asset purchases may soon be warranted."
US shares on the rise
Shares for General Electric went up about 4.5%, shares for the Las Vegas Sands went up 3%, and shares for Caterpillar improved by 2%.
Shares for News Corp are trading 3.7% higher as shares for Salesforce.com improved 7.3% and shares for BlackBerry shot up 12%.
Meanwhile, shares for JPMorgan, Bank of America and Citibank all went up around about 3%.
In the energy sector, both the APA Corp and Devon Energy added 7%, while the US West Texas Intermediate crude futures went to $73.50 per barrel, its highest level since 2 August.
In the bond market, the yield on 10-year Treasury notes improved to 1.398%, from 1.332% Wednesday.
Global markets
The pan-continental Stoxx Europe 600 shot up 0.9%, powered by shares of basic-resource, auto and insurance companies.
In Asia, Hong Kong's Hang Seng Index climbed 289.44 points, or 1.2% to 24510.98, while China's Shanghai Composite Index went up 13.73 points, or 0.4%, to 3642.22.
Read more: Salesforce shares up 6% on higher revenue revision