Market close: Nasdaq and S&P rise ahead of earnings, Dow falls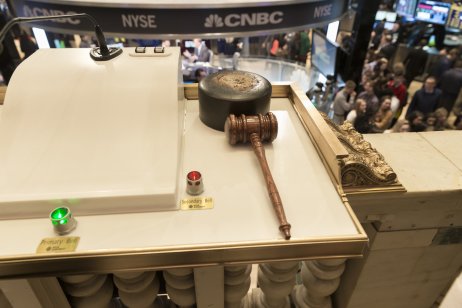 US indices traded mixed on Monday as the Dow drops over 50 points and investors anticipate upcoming finance reports.
The Dow Jones Industrial Average lost 60.42 points, or 0.17%, to 35,234.34, the S&P 500 jumped 0.2% to 4,483.23, and the Nasdaq Composite improved 0.75% to 15,008.39.
Last week's better-than-expected earnings from major banks propelled the Dow to within 1% of its record high, while the S&P 500 and Nasdaq Composite are 1.3% and 2.5% below their records respectively.
On Tuesday, Netflix, Johnson & Johnson, United Airlines and Procter & Gamble will release their earnings reports. Later this week, Tesla, Verizon and IBM are also expected to report.
Monday's winners and losers
Shares of Walt Disney plunged 3%, pulling the Dow lower after the entertainment company was downgraded to equal-weight from overweight by Barclays.
Shares of Albertsons improved 3.3% after the company posted higher sales and raised its guidance for the full year.
Shares of Zillow Group are now 8.9% lower following a report the company's automated home-flipping business temporarily halted its pursuit of new home purchases.
Shares of Facebook jumped 3.3% higher on Monday, while shares for Tesla added 3.2% and shares for Twitter improved 3.3%.
In the energy sector, Brent crude futures, the benchmark in global oil markets, went down 0.6% to $84.33 per barrel.
Last week, Brent crude notched its eighth consecutive week of gains, marking its longest streak since a 10-week period through 30 April 1999.
Shares for Peabody Energy are up 20%, ending trading on Monday at $19.29, up $3.33 a share.
In assets, the yield on the 10-year Treasury note ticked up to 1.583% Monday, from 1.574% Friday.
What is your sentiment on US30?
Vote to see Traders sentiment!
Global markets
The pan-continental Stoxx Europe 600 fell 0.5%, while in Asia, China's Shanghai Composite was down 0.1%, and Hong Kong's Hang Seng closed the day up 0.3%.
Read more: Wall Street analysts expect big future from Toast