Market close: Dow loses mid-day height, keeps session gain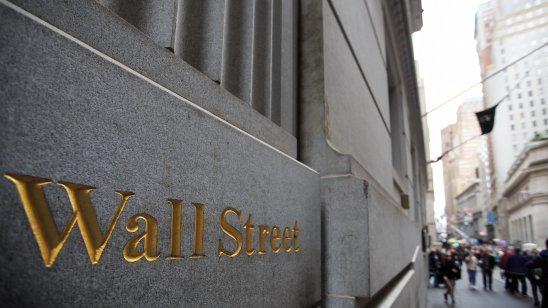 The major US gauges were up and down during trading on Monday as the Dow held onto a slight session gain.
The Dow Jones Industrial Average rose 17 points, or 0.1%, the S&P 500 fell 3% lower, while the Nasdaq Composite dipped 1.3% lower after starting the day higher.
On Friday, the Dow dipped 268 points to close at 35,601.
Biden picks Powell for another term
In a statement issued by the White House today, President Biden nominated Jerome Powell for a second term as chair of the Board of Governors of the Federal Reserve System and nominated Dr. Lael Brainard to serve as vice chair.
According to the White House, Powell has provided steady leadership during an unprecedently challenging period, including the biggest economic downturn in modern history and attacks on the independence of the Federal Reserve.
What is your sentiment on ADBE?
Vote to see Traders sentiment!
Winners and losers: Moderna rises on booster shot
Shares for Rivian Automotive dropped 10% after the firm and Ford Motor pulled away from an electric vehicle deal last week.
Shares for Tesla are up 1.7% following an Elon Musk tweet stating the Model S Plaid might come to China 'around March.'
Shares for Moderna jumped 4.8% in early trading following the FDA's decision to clear the company's booster shot for all US adults.
Shares for Activision Blizzard dipped 0.6% after the Wall Street Journal reported that chief executive Bobby Kotick told senior managers he would consider leaving if he could not manage the company's culture problems quickly.
Shares for Adobe fell 2.2% after being up 1.2% midway through the session. The company's shares are lower even after being upgraded to Overweight from Neutral by Atlantic Equities.
Oil: crude prices bubble
Oil futures were better on Monday, after news the Organization of Petroleum Exporting Countries and its allies (OPEC+) could rethink smaller output increases if the US and others begin releasing crude from strategic reserves.
West Texas Intermediate crude for January delivery went up 81 cents, or 1.1%, to close at $76.75 a barrel on the New York Mercantile Exchange.
January Brent crude, the global benchmark, settled 81 cents higher, up 1%, at $79.70 a barrel on ICE Futures Europe.
Last week, both benchmarks posted their fourth straight week of declines to end at seven-week lows.
Gold: Futures up, other metals down
On Monday, gold futures were down 2.47% to $1,805.65 by 19:30 UTC, while spot gold settled at $1,805.30, representing a 2.1% dip on the day.
In other metals, December silver lost 48.4 cents, or 2%, to settle at $24.297 an ounce, while December copper lost 1.1 cent, or 0.2%, to finish at $4.3965 a pound.
January platinum is down $20.90, or around 2%, to settle at $1,015.10 an ounce, while palladium sank $122.60, or 5.9%, to settle at $1,950.60 an ounce.
Forex: Yields spike from weak Friday session
Yields on benchmark 10-year Treasury notes went up to 1.625% from 1.535% on Friday, while the WSJ Dollar Index, which tracks the greenback against a basket of currencies, rose 0.4%.
On Monday, one US dollar equals 0.89 of the euro, 0.75 to pound sterling, and 1.27 of the Canadian dollar.
Read more: Gold dips on Fed nomination, dollar strength