MARA plummets early on earnings and SEC investigation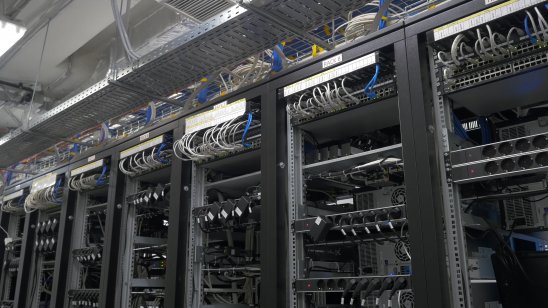 Cryptocurrency mining company Marathon Digital Holdings' (MARA) stock fell more than 20% during pre-market trading on Tuesday after the company reported significant losses in its third-quarter earnings and announced it is under investigation by federal authorities.
The stock had recovered by 17:15 UTC, posting a 3.1% gain to $57.17 on the day.
Earnings details
According to the Las Vegas, Nevada-based company's earnings report, Marathon increased its total revenue by 76% to $51.6m (£38.42) compared to last year.
The company also produced a net loss from operations of $22m, a significant increase compared to the $1.9m net loss the company reported in Q3 2020.
One contributing factor to the company's losses was stock-based compensation. During Q3, Marathon paid out more than $152m in compensation compared to $1m in Q3 2020.
Net earnings per share loss from operations was 22 cents in Q3 compared to a loss of 6 cents last year.
The company also produced 1,252 self-mined Bitcoins during the quarter, a 91% increase from the 654 Bitcoins it produced in Q3 2020.
Marathon's investment fund also appreciated by $58m during the quarter, the company said.
SEC investigation
Marathon also announced in its 10-Q report that the Securities and Exchange Commission is investigating the company for allegedly violating securities law.
The allegations stem from the company opening a 100-megawatt powerplant in Hardin, Montana on 6 October and issuing more than 6 million shares thereafter as part of the deal.
Convertible notes
On top of the investigation news, Marathon also announced its intent to offer $500m in aggregate principal amount of convertible senior notes due in 2026 to investors.
The notes become redeemable on or after 6 December, 2024, "but only if the last reported sale price per share of Marathon's common stock exceeds 130% of the conversion price for a specified period of time," according to a press release.
The company said it will use the proceeds of the offering for "general corporate purposes, including the acquisition of bitcoin or bitcoin mining machines."
Read more: Mining profits, volatility to push crypto prices higher: analysts