Malaysian government unveils $36bn COVID-19 aid package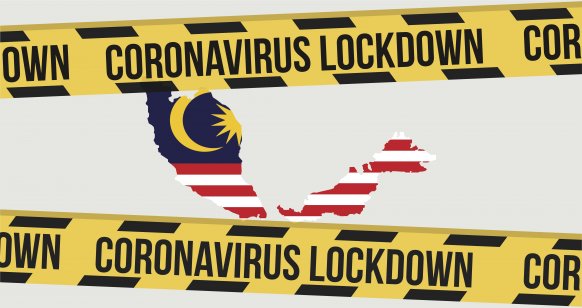 Malaysia announced a MYR150bn ($36bn) economic aid package as the Southeast Asian nation continues to grapple with COVID-19 restrictions. The package has aspects such as direct cash transfers to citizens, assistance to small and medium enterprises and additional healthcare spending.
The highlight of the aid package is MYR10bn of direct fiscal spending by the government for cash aid, unemployment assistance and wage subsidies. Specifically, the government will spend MYR4.6bn for direct cash transfers to people. The cash aid will benefit 11 million people and cover households with incomes less than MYR2,500 a month to households with incomes between MYR8,700 and MYR10,959 a month.
"Many are facing financial problems at the moment. What I can promise today, even with very limited fiscal space, the National Alliance government will continue to remain committed in prioritizing the well-being of the people," said Prime Minister Muhyiddin Yassin in an address to the nation on Monday, according to Bloomberg. A Malaysian language copy of his speech is available on the official website of the Prime Minister's Office of Malaysia.
Cash transfers
Apart from direct cash transfers to all applicable families, Muhyiddin also announced an additional MYR500 of direct cash transfers for up to one million people who lost their jobs owing to the COVID-19 pandemic. Further, an additional MYR30m has been earmarked for MYR1,500 of direct cash transfers to 20,000 people with disabilities.
Individuals will also be supported with a six-month bank loan moratorium. Anyone who applies for such a moratorium will be approved, irrespective of their income status, said Muhyiddin.
For businesses affected by the COVID-19-related restrictions, Muhyiddin announced MYR3.8bn of wage subsidies. The move is aimed at benefitting 2.5 million workers. Small and medium enterprises will also receive MYR100m as a digitisation grant, while MYR100m has been allocated to support those in the creative industry, such as local arts, through financing facilities and financial assistance.
What is your sentiment on AAXJ?
Vote to see Traders sentiment!
Cases rise
Malls, hotels and theme parks, some of the worst-hit sectors because of the lockdowns, will benefit from a 10% discount on power bills and MYR1bn has been allocated for such assistance. Domestic households will get a 40% discount on power bills.
For the healthcare sector, Muhyiddin earmarked MYR1bn to buy enough vaccines for 130% of the population. Salaries of frontline healthcare workers will also be increased.
The latest economic aid package comes after the country entered a total lockdown since May 2021 as cases rose again. On Monday (28 June), the nation reported 5,218 new COVID-19 cases. Lockdown will remain in place until daily cases come down below 4,000, the rate of bed use in intensive care units is at a moderate level and when 10% of the population have received two doses of the COVID-19 vaccine.
The impact of the latest COVID-19 wave has been already visible in local markets. On 28 June, Malaysian stocks were the top losers in the Asia Pacific region. From March 2020, the Malaysian government has implemented seven assistance programs and stimulus packages, of which, more than MYR200bn has been disbursed and benefitted more than 20 million people and 2.4 million businesses.
Trade iShares MSCI All Country Asia ex Japan ETF – AAXJ CFD
Read more: Asian markets slump as infection surge worries investors