Malaysia's market regulator reviewing SPAC listing framework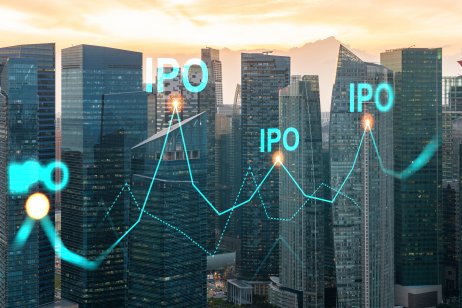 Malaysia's Securities Commission said on Tuesday that it is reviewing its framework to facilitate listing of special purpose acquisition companies (SPACs).
The growing popularity of SPACs as the preferred route to list on stock markets has prompted market regulators in UK, Singapore and Hong Kong to propose similar reforms.
"This (SPACs) provides target companies with a cheaper and faster route to the public market compared to IPOs (initial public offerings). Against growing demand for such vehicles for high-growth companies, the current SPAC framework is being reviewed for greater efficiency," said Securities Commission Malaysia in its Capital Market Masterplan report on Tuesday.
SPAC popularity soaring
Proceeds from US SPAC listings in 2021 have already surpassed the total amount raised last year, according to SPAC Analytics.
Last week, Hong Kong's stock exchange operator said it was seeking market feedback during a 45-day consultation period regarding its proposals to open up equity markets in the city to blank check companies.
Now, Malaysia looks to woo its private sector to list in the country by enabling SPAC IPOs having seen a decline in public floats over the last decade.
Asian companies look west
A number of Asian start-ups have overlooked home markets and ventured west instead to list in the US via SPACs.
Indonesian tech unicorn GoTo Group is looking to list in the US according to Bloomberg, while Taiwan's electric mobility Gogoro announced plans to list in New York through an $2.35 bn SPAC merger.
There are also reports on Malaysia's AirAsia Group looking to list its unit AirAsia Digital in the US.
Enhancing equity market "efficiency"
"The SC will continue to evaluate these alternative options beyond the traditional IPO process to enhance the efficiency of the equity market for late-stage financing," said Securities Commission Malaysia.
Read more : HKEX proposes SPAC listing plans