Mainz Biomed (MYNZ) shares double since IPO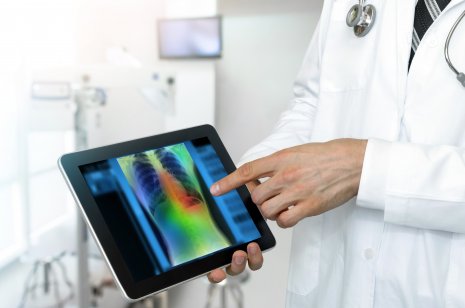 Mainz BioMed (MYNZ) opened higher Friday on the Nasdaq, addng 5% to $9.90 per share. Since listing on the stock exchange last week Friday, shares have reached as high as $18 per share.
The company located just west of Frankfurt, Germany on 4 November priced an initial public offering (IPO) of 2 million shares at $5.00. Shares have been trading above that price since the IPO and rose over 9% yesterday, closing at $9.39.
Investors are apparently keen on Mainz Biomed, a molecular genetics cancer diagnostic company, which can predict serious conditions in people before they even arise, and all based on the individuals' genetics.
Capital.com caught up with Mainz BioMed to discuss its current growth and future ambitions.
Critical milestone
Guido Baechler, the CEO of Mainz BioMed, raised £10m for its IPO and said this period is a giant leap for the company and a critical "milestone."
"Transitioning to the public markets via a Nasdaq listing is an important milestone for the company, as it provides a platform to facilitate growth, and to ultimately execute on our mission to become a leader in developing next generation early detection diagnostics for multiple cancer indications," Baechler, told Capital.com
Early detection of Cancer
The company said it intends to use the funds from the IPO on research and development – improving its flagship product, ColoAlert, a cancer early detection test and launching clinical studies for US Food and Drug Administration (FDA) premarket approval (PMA), as well as sales and marketing in the European market
So, what about market expansion and growth? Mainz BioMed believes Europe is key for them right now.
"Mainz BioMed's main market is Europe and other countries where our CE labelled product is approved for sale. With our company located in Mainz, Germany, we will leverage our experience in that market in other European markets," Baechler added.

However the company still intends to expand outside of Germany, into other European countries followed by outside of the EU. Mainz Biomed believes that this will allow ColoAlert to be sold as a CE marked product. A future milestone will be the US market which, Mainz BioMed said it will start commercialisation after it receives approval from the FDA.
Life changing technology
With an innovative product pipeline and technology that helps detect life threatening illnesses before they even arise, Mainz BioMed has an important role to play in the industry.
"Early cancer detection is a fast-growing market for many different cancers. We believe that we will be able to leverage our success in the early detection of CRC and expand as we progress with our business plan," Baechler, told Capital.com

"We do not plan to publicly forecast our financial results. We believe that the market opportunity is vast and intend to target growth as quickly as possible," Baechler added.
The company said its at the early stages in research to develop an early pancreatic cancer test called PancAlert.
Read more: Novartis acquires gene therapy firm Arctos Medical