Lululemon (LULU) up 2% as earnings beat estimates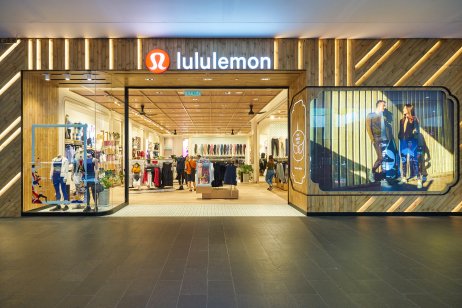 The stock of Canadian athletic retailer Lululemon Athletica was up more than 2% to $424.50 during after-hours trading on Thursday after the company beat Wall Street's estimates in its third-quarter earnings report.
The stock has had a rough month and lost more than 8% of its value. However, it is up more than 26% over the last six months.
Earnings details
According to the Montreal-based company's earnings, Lululemon's revenue increased 30% on an annualised basis during the third quarter, up to $1.5bn (£1.13).
The increase in sales was primarily driven by 40% growth in the international market, the company said. For comparison, its North American sales increased by 28%.
Lululemon was also able to increase its direct-to-consumer sales channel, which brought in net revenues of $585m, a 23% increase from the previous year.
The company also reported earnings per share (EPS) of $1.44 against analyst expectations of $1.41.
Calvin McDonald, the company's chief executive, said the results show the company is poised for "tremendous growth" in both the near- and long-term.
What is your sentiment on LULU?
Vote to see Traders sentiment!
Inventory stockpile
Like many other apparel retailers at this time of year, Lululemon reported holding more inventory than in previous quarters.
In Q3, the company reported inventories of $943m compared to the $770m it held at this time last year.
Dylan Carden, an analyst at William Blair, wrote in a note to investors last month that they should expect apparel retailers to report comparable inventory levels because of ongoing supply-chain concerns.
"Supply-chain issues will not abate in the near term, with several companies and sources confirming that disruption could last well into 2022," the note reads in part. "While that has kept inventories in check, allowing for higher pricing and fewer promotions, we see the situation turning into more of a risk moving past holiday."
Company outlook
Looking ahead to the fourth quarter and the entire fiscal year, Lululemon expects to report revenues between $2.12bn and $2.16bn with an EPS range of $3.24 to $3.31.
For the full year, the company expects to earn revenue of $6.25bn and $6.29bn with EPS in the range of $7.38 to $7.45.
Twenty-four analysts surveyed by Yahoo Finance expect the company to report revenue of $2.17bn next quarter and EPS of $3.30.
The same number of analysts expect Lululemon to report $6.27bn in revenue for the entire fiscal year and EPS of $7.51.
Read more: Bankruptcy of activewear company reveals pressures on retail