Lordstown Motors (RIDE) sets delivery deadline for 3Q 2022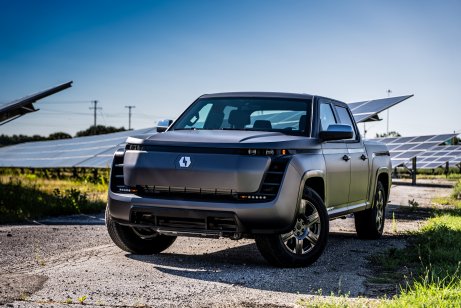 Lordstown Motors (RIDE) announced further delays in the production of its all-electric pickup truck called the Endurance, but set a new deadline for commercial production and deliveries of the EV for the third quarter 2022.
Shares closed Thursday up 23.9% to $6.89 per share but were falling by 8% in after-hours trading. Year to date, shares are down more than 66%.
The truck maker began making 100 pre-production vehicles during the fourth quarter as it ramps up ahead of the planned 2022 deliveries, Lordstown Motors' founder, chairman and CEO Steve Burns said in the press release.
Aims for 1,000 trucks
At a media event in June, the company promised it was on track to produce 1,000 trucks by year-end, but by its second-quarter earnings report in August that commitment was lowered to beginning limited production at the end of September, which does seem to be underway now.
"This reflects a modest delay in our pre-production build schedule from earlier expectations and it's largely the result of parts shortages, raw material availability, delay of semiconductor shipments and other supply chain disruptions which as you all know, are impacting the entire automotive industry," Burns said in opening remarks on the earnings call.
The embattled electric-truck maker racked up another $95.8m in net losses on the quarter down from $108m during the second quarter 2021 but still up from net losses of $42m during the comparable period last year.
Strategic partnership
In order to reduce costs and speed up production, Lordstown Motors signed a strategic partnership with Taiwan-based Hon Hai Technology Group, better known as Foxconn, that was announced last month and made official on Wednesday.
The deal includes the sale of Lordstown Motor's namesake manufacturing facility in Ohio and a contract manufacturing agreement to have Foxconn build the trucks at the same facility.
Lordstown received $230m in the sale in addition to Foxconn's purchase of $50m of common stock in the automaker at a price of $6.89 per share. Foxconn received 1.7 million more warrants to acquire Lordstown common stock at a price of $10.50 per share exercisable for the next three years.
"LMC and all OEMs, whose vehicles are built at the plant will benefit from the increase capacity utilisation, possible use of common components and lower overhead costs," Burns said on the call. "The partnership with Foxconn should significantly reduce our raw material, component, and other input costs. As the largest contract manufacturer in the world, Foxconn has the purchasing power, supply chain network and the logistics capabilities to help us significantly reduce vehicle production costs and minimize our supply chain risk."
Read more: Lordstown Motors, Foxconn shares tumble on factory sale news