Lonza updates 2024 guidance with new margins, sales targets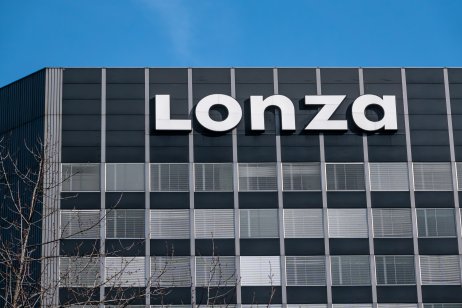 The Swiss-based chemicals and biotechnology multinational Lonza updated its 2024 guidance, in its trading update on Tuesday.
Lonza announced that driven by strong momentum across its business, it has now updated its 2024 group and divisional mid-term guidance. The firm said that all divisions were growing ahead of their reference markets, building on growth investments and innovation.
The upgrade includes sales growth in the low teens at a constant exchange rate; core earnings before interest, taxes, depreciation, and amortisation margin of around 33% to 35%; and double-digit returns on capital, driven mainly by positive sales growth and increased investments.
The company projects its full-year 2021 capital expenditure to reach 25% of sales and to remain "elevated" at current levels for the next few years.
Ambitious business plans
Pierre-Alain Ruffieux, chief executive of Lonza commented: "2021 has been a significant year for Lonza. We have strengthened our strategic focus, refined our business model and demonstrated our resilience and agility. We have entered a new chapter as a pure-play partner to the healthcare industry while redoubling our focus on long-term growth."
Ruffieux added that their ambitious business plans were underpinned by the company's strong product pipeline and attractive market momentum.
"With these investments, we are paving the way to deliver strong growth in the mid-to-long term, which will further strengthen our leading industry position and create value for our stakeholders. We are taking the next steps on our journey of continued and sustainable business growth," he added
Lonza stock price was up 0.49% CHF695.00 in early morning trading today.
Read more: AstraZeneca trial shows reduced risk of severe Covid or death