Lira falls as Erdogan vows to keep cutting interest rates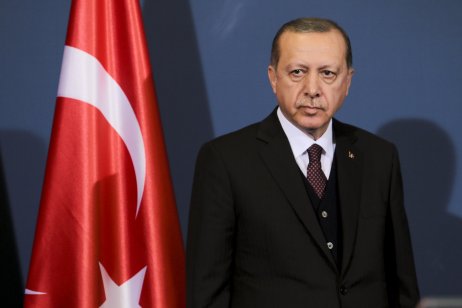 The Turkish lira sank to a new low in Asia on Monday, a day after President Recep Tayyip Erdogan invoked Islam to justify further policy rate cuts by the central bank.
During early morning trading in Asia, the USD/TRY rose to a new high of 16.84, well more than double the rate at which it started in 2021. It shed some ground by mid-morning to slide down to 16.70.
In a Turkish-language statement to Turkish television, Erdogan promised to keep cutting rates and justified his decision using Islam's teachings on usury.
More rate cuts
"We are lowering interest rates. Don't expect anything else from me. As a Muslim, I'll continue to do what is required by nas," Bloomberg cited Erdogan as saying, using an Arabic word used in Turkish to refer to Islamic teachings.
Erdogan's statement came just days after the Turkish central bank, Central Bank of the Republic of Turkey (CBRT), cut policy rates by 100 basis points and assured the world of no further rate cuts. Turkey has been following an unconventional policy of cutting interest rates even as inflation rises.
Even before the latest round of rate cuts, Turkey's real interest rates, which is calculated after deducting headline inflation from the central bank's policy rate, was the lowest in the world at -6%.
What is your sentiment on USD/TRY?
Vote to see Traders sentiment!
Minimum wage raised
Economists had already questioned the central bank's commitment to keep interest rates steady. Erdogan's latest comments come as a further blow to the CBRT's credibility.

To tackle rising inflation Turkey has also decided to raise minimum wage by 50% in 2022. Next year, the monthly net minimum salary will by TRY4,250 ($253), while in 2021 it was at TRY2,826.
The value of next year's minimum wage has already fallen by $20 in USD terms over the four days since it was announced.
Read more: Turkish lira slumps to a new low after interest rate cut