Liontrust (LIO) buys Majedie Asset Management for £120m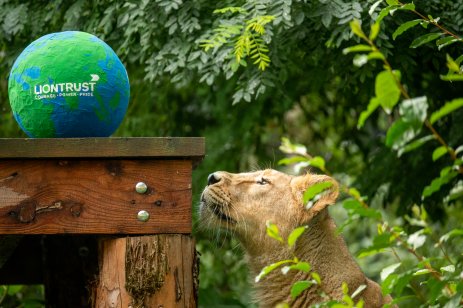 Specialist fund manager Liontrust Asset Management (LIO) has acquired Majedie Asset Management for £120m ($158.91m) to diversify its product range and scale its institutional business.
The deal to buy the British fund manager will be conducted through an initial consideration of £80m (including regulatory capital) plus a £40m deferred payment.
John Ions, chief executive of Liontrust, said: "Majedie is an important acquisition for Liontrust because of its strong presence and reputation in the institutional market.
"Liontrust has been increasing our number of institutional clients and the purchase of Majedie will hasten this expansion by enhancing our investment capability and client service credentials."
Institutional expertise
The deal will boost Liontrust's assets under management by £5.8bn to more than £42.3bn and increase the company's institutional offering.
Liontrust made assurances there wouldn't be any changes to the team's "existing high conviction". The Majedie Fund Management team will remain unchanged under James de Uphaugh and will continue to manage its current funds and portfolios.
Ions added: "We have been very impressed by the Majedie investment team. They are an experienced team with a robust investment process that is reflected in their excellent long-term performance.
"This is demonstrated by the quality of Majedie's institutional mandates and the fact they were appointed by the Edinburgh Investment Trust in 2020."
He said Majedie had strong client relationships that had been built up over many years, together with an "impressive" quality of client service.
"Given the growing demand from institutional investors for global equity managers, we believe we can expand this client base further for the Majedie investment team, as well as take advantage of Majedie's institutional expertise," he said.
What is your sentiment on LIO?
Vote to see Traders sentiment!
Brand change
The Liontrust brand will be used for all Majedie's UK, US, global and international equity funds after the deal is completed. Meanwhile, Rob Harris, CEO of Majedie, will join Liontrust as head of global institutional business.
Harris said the acquisition by Liontrust was a "compelling strategic and cultural fit". He added: "Our strength in the institutional market, combined with Liontrust's impressive sales and marketing capabilities, will enhance distribution for our investment team and offer a resilient, long-term proposition for our clients.
"Together, we will offer a fully resourced, best of breed fund management capability which is true to our heritage and ready to embrace the future with its myriad challenges and opportunities."
Architas acquisition
Earlier this month, Liontrust said it increased profit before tax by 352% year-on-year to £31.1m, including acquisition and restructuring costs of £12.1m and other non-recurring payments.
Majedie's acquisition comes after Liontrust bought Architas's UK investment business for £75m last year to create a multi-asset multi-manager proposition.
Liontrust's share price was up slightly after midday following the Majedie deal announcement, rising by 1.10% and trading at 2,295p.
Read more: Asset manager Liontrust (LIO) up 13% on soaring profits