Li Auto posts wider loss as EV market crackdown looms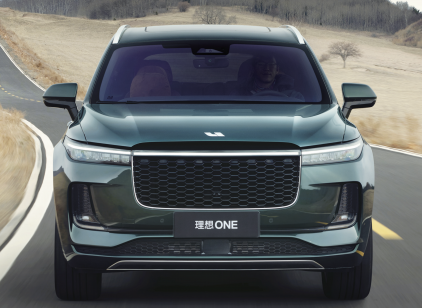 Li Auto published a half-year report Friday showed widening losses as a potential industry crackdown looms.
The report shows China's largest automaker recorded a net loss of more than RMB 595m ($92.2m) for the six months ended 30 June, a 291% increase over last year when the company lost RMB 152.3m.
Revenues rose 208% to RMB 8.6trn ($1.3bn). However, the cost of sales rose 185% to RMB 7bn, mainly due to vehicle deliveries.
Selling, general and administrative expenses increased 287% to RMB 347.3m, primarily on increased marketing and promotion, share-based compensation and additional headcount and rental expenses due to expansion of the distribution network.
Net cash for investing activities increased to RMB 4.1bn from RMB 553m in the prior year period.
Shares of Li were flat by the mid-day trading hours, losing just 0.31% to $28.79 per share.
Consolidating the market
One reason investors are feeling some trepidation over Li is that Chinese regulators seem keen on consolidating the country's electric vehicle (EV) market.
At the end of August, Industry and Information Technology Minister Xiao Yaqing told the South China Morning Post that China has "too many electric cars."
Then, on Tuesday, Bain & Company analyst Helen Liu told CNBC that consolidation in China's electric vehicle industry is "an inevitable trend."
"Historically, we have seen invisible hands like the market and also visible trends, regulations, navigated the industry through the consolidation trend continuously," Liu said.
Strong sales
Despite the troubling signs, Li Auto is forging ahead with strong sales and an expanding direct sales network.
According to its report, the company has sold more than 30,000 of its flagship vehicle—the Li ONE—this year. This total represents a 217% year-over-year increase.
One way the company is achieving stellar growth is by expanding its direct sales and service network. As of 30 June, Li operated 97 retail stores covering 64 cities and 167 servicing centres scattered across 127 worldwide cities.
Chinese demand
Looking ahead, analysts seem split over how the market will settle following the ripples caused by Minister Yaqing.
Liu told CNBC that the EV market remains strong now for two reasons: favourable government regulations and consumer acceptance.
Currently, Chinese consumers are driving the global demand for electric vehicles. Back in April, Chinese regulators said electric vehicles must make up at least 40% of sales by 2030, according to a report by MIT News.
IHS Markit analyst Huaibin Lin, who follows the China's EV market, says a crackdown is unlikely in the near-term. But he couldn't rule out one happening in the future.
"Are we going to see drastic consolidation within industry itself? We think there's a big question mark over it as long as the market keeps going," he told CNBC's "Squawk Box" on Tuesday.
Read more: Li Auto stock forecast: treasure hunting in the EV market?