Lexaria (LEXX) stock jumps 24% on positive CBD test results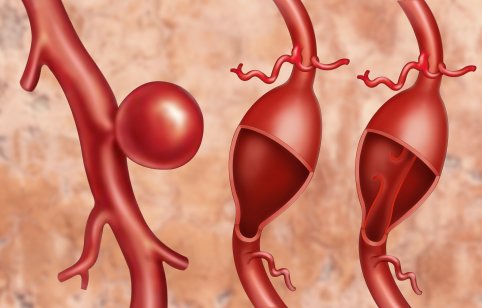 Lexaria Bioscience stock jumped 24.2% Wednesday, after the announcement that its cannabidiol (CBD) distribution method for treating hypertension has potentially broader applications than initially thought.
Lexaria stock jumped to a session high of $6.11 after the opening bell, from Tuesday's $4.92 per-share closing price. Lexaria shares moved lower in the afternoon to close at $5.60 per share, up 13.8%.
Trading volume for Lexaria stock topped 12.8 million, versus the 74,266 daily average volume, according to data maintained by Nasdaq. Lexaria's stock trades on the Nasdaq exchange under the ticker LEXX.
Positive test results
Before the market open, Kelowna, British Columbia-based Lexaria announced its DehydraTECH CBD delivery method improved arterial stiffness and alleviated hypertension during a preliminary human testing programme.
As a result, Lexaria believes DehydraTECH may potentially be used to treat a wide array of cardiovascular diseases beyond high blood pressure.
"Reducing arterial stiffness in Lexaria's recent hypertension study after only a single day of dosing with our DehydraTECH-CBD is a major discovery," said Lexaria president John Docherty in a prepared statement. "We know that increased arterial stiffness is correlated with many serious and life-threatening diseases affecting people worldwide, and we are optimistic that our latest findings could have future widespread implications for promotion of improved human health and wellness."
Clinical human trials
The HYPER-H21-2 trial on 16 human subjects aged 45 to 65 with mild to moderate hypertension experienced a 23% drop in blood pressure, on average, compared to placebo. Subjects were administered three doses over 14 hours followed by a 24-hour observation period.
All objectives of the human clinical study have been successfully completed and Lexaria will next conduct a HYPER-H21-4 trial with multiple doses administered over six weeks.
"Multiple doses over this period are expected to demonstrate additional benefits against hypertension and arterial stiffness," the company added.
Arterial stiffness is a killer
Generalised arterial stiffness is a hallmark of normal human ageing, according to the National Institutes of Health. It can be a predictor of multiple fatal diseases in addition to hypertension, including diabetes, stroke, heart failure and atrial fibrillation.
DehydraTECH is an efficacy enhancing oral or topical lipophilic, or fat-soluble, drug payload delivery method.
DehydraTECH is protected by 18 granted patents internationally and has roughly 60 additional pending patents for use with a broad range of bioactive molecules, including antivirals, pharmaceuticals, nicotine, non-steroidal anti-inflammatory drugs as well as hemp (CBD).
The DehydraTECH delivery method increases bio-absorption, reduces onset to minutes instead of hours and reduces side effects, due to the smaller administered doses. Lexaria hopes to apply the DehydraTECH delivery method to Covid-19 antiviral drugs.
Read more: Boston Scientific buys 84% Devoro Medical stake for 9m