Lexaria (LEXX) hopes FDA approval will 'balloon' market cap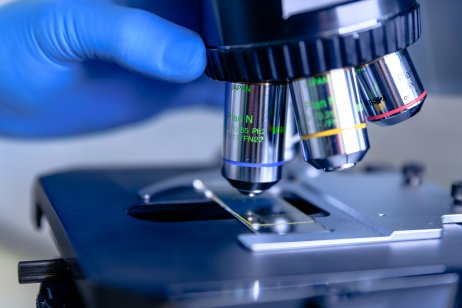 Following Lexaria Bioscience's discovery that its cannabidiol (CBD) delivery method had broader applications than initially thought, which sent the stock 20% higher, the company expects big things in the coming year to 18 months.
"Our market capitalisation doesn't reflect what we're doing," said Lexaria's head of Investor Relations George Jurčić. "We should see our market cap balloon over the next 18 months."
Opening Friday at $4.88, down 17.5% from Wednesday's $5.92 per-share high following the hypertension study results, Lexaria stock stands to rise significantly should the US Food and Drug Administration (FDA) approve its patented HydraTECH pharmaceutical delivery method for medical use.
"We don't develop or manufacture pharmaceuticals. We partner with existing biopharmaceutical companies to license our technology."
FDA application
"We plan on taking the DehydraTECH process to the FDA in order to take it to the market," Jurčić said. "The FDA is the highest bar to get over. After FDA approval it becomes basically a review process in other jurisdictions."
DehydraTECH is designed to improve the efficacy of orally administered bioactive molecules, including anti-virals, vitamins, non-steroidal anti-inflammatory drugs, as well as cannabinoids and nicotine. Lexaria claims DehydraTECH increases a drug's absorption into the body, reduces onset time to minutes, reduces side effects and masks unpleasant tastes, negating the need for artificial flavour enhancement.
Registered as a corporation in Nevada but based primarily in Kelowna, British Columbia, Canada, Lexaria is currently working with an undisclosed third-party advisor to present its case to the FDA. Lexaria expects to name the advisor in January.

Lexaria's process and benefits for DehydraTECH - Photo: Lexaria Biosciences
Canadian Research Council approval
In July, the Canadian Research Council certified that Lexaria's DehydraTECH processing and formulation technology does not create a covalently bonded new molecular entity and that each drug tested remained stable and did not undergo any change in chemical structure.
"We don't develop or manufacture pharmaceuticals. We partner with existing biopharmaceutical companies to license our technology," Jurčić added. "The DehydraTECH process doesn't alter a drug's chemical composition."
"The end goal is for the body to absorb medication quicker, to act as an accelerator," Jurčić noted.
2021 revenue doubled
While Lexaria lost roughly $5.69m for the year ended 31 August, its $722,738 annual revenue doubled the $384,543 full-year 2020 revenue, the company reported last month. The majority of Lexaria's revenue – $383,179, or 53% – derives from licensing its orally delivered hemp CBD technology.
Lexaria currently has $11m cash on hand and is fully funded through mid-2023. "We shouldn't have any need to raise additional capital through the second or third quarter of 2023," Jurčić said.
Jurčić believes that with FDA approval, "someone will knock on our door" to license its technology for various pharmaceutical medications.
Future plans
Currently focussed on its Hemp CBD delivery process for hypertension, as well as nicotine cessation, Lexaria has also turned its focus on Covid-19. "We've worked on a Covid-19 delivery product," Jurčić added, citing Merck's development of a Covid-19 pill.
In the future, Lexaria plans to expand the application of its DehydraTECH delivery method to Alzheimer's disease, diabetes and epilepsy drugs.
The DehydraTECH delivery method can theoretically be applied to a wide variety of pharmaceutical treatments. "The initial goal of the (HYPER-H21-H) CBD trial was to lower blood pressure and we noticed it also softened arteries."
"That really just fell out of the sky."
Read more: Lexaria (LEXX) stock jumps 24% on positive CBD test results