Kroger (KR) spikes 12% on Q3 earnings and raised guidance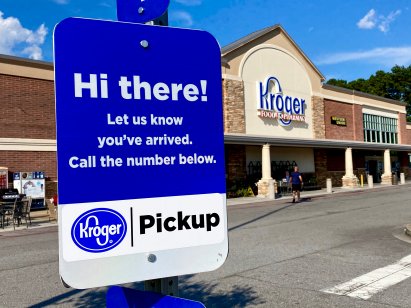 American grocery retailer Kroger saw its stock soar more than 12% to $45.16 per share after the company reported its third quarter earnings on Thursday and raised its profit guidance for the rest of the year.
Including Thursday's gains, the stock has increased by nearly 20% in value over the last six months and is up almost 41% on an annualised basis.
Earnings details
According to the Cincinnati, Ohio-based company's earnings report, Kroger made over $31.8bn (£23.89bn) in total sales and brought in an operating profit of $868m for the quarter.
Excluding fuel sales, Kroger's total sales grew by 2.9% over last year's Q3 total of $29.7bn.
The company also paid out earnings per share (EPS) of $0.64, compared to analysts' estimates of $0.66, according to Yahoo Finance.
Rodney McMullen, Kroger's chief executive, credited the company's "agility, and the commitment from our amazing associates" for its third quarter successes.
Digital investments
The company also made several strategic investments in its digital operations to enhance its customer experience and improve efficiency.
For example, Kroger shared plans to open five new fulfillment centres across the US to improve its Kroger Delivery Now partnership with Instacart and Boost by Kroger Plus programmes.
Kroger is also in a partnership with Bed, Bath and Beyond to offer a limited e-commerce experience via Kroger.com where customers can purchase home and baby products.
Outlook
Kroger also raised its guidance as it heads into the fourth quarter and for the rest of the fiscal year.
The company now expects its two-year sales stack to be between 3.7% to 13.9% with an adjusted net EPS range of $3.40 to $3.50.
Read more: Bed Bath & Beyond shares jump 80% following Kroger announcement