Justworks releases details of upcoming $100m IPO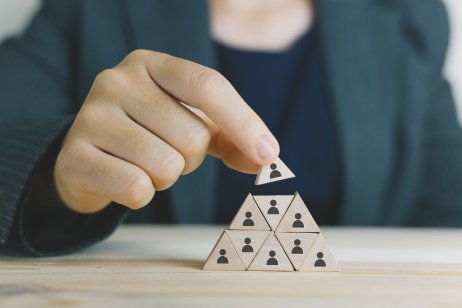 New York-based software company Justworks released details of its upcoming initial public offering (IPO), according to a prospectus filed with the Securities and Exchange Commission.
The company said is seeking to raise more than $100m (£75.09m) from the IPO but did not disclose the number of shares it will sell or the price.
Isaac Oates, the company's chief executive, wrote in a letter to shareholders that Justworks exists to help its customers "realise their potential" and create more equitable access to entrepreneurial opportunities.
About Justworks
Justworks' cloud-based software provides customers with solutions for their payroll, human resources operations, benefits and compliance needs.
The company says its clients are primarily entrepreneurs, though its target market is small-to-medium sized businesses with up to 100 employees.
As of 30 November, Justworks has recorded more than 8,000 customers across all 50 US states, representing more than 140,000 workforce employees.
Financial performance
For the fiscal year ending on 31 May, the company reported earning $982.7m in total revenue, representing 32% growth on an annualised basis.
Justworks also reported gross profits of $106.1m compared to the $77.1m figure it totalled last year.
The company's adjusted income from operations also grew significantly from $5.3m at the end of fiscal year 2020 to $17.8m in 2021.
Competitive market
Justworks said in its prospectus it plans to capitalise on several growing trends, including increased demand for self-resolution services in younger generations of workers and the expansion of the global digital workforce.
Self-resolution services allow customers to resolve complaints with a business without contacting a customer service line. Some examples include being able to rebalance a 401(k) account without having to call your bank.
Justworks also cited a study from MarketsandMarkets that found the payroll for the global digital workforce is expected to expand from $22.7bn in 2020 to $72bn in 2026. The company said its all-in-one platform will help companies "retain employees, mitigate risks, and adhere to regulatory requirements."
Read more: Advanced Human Imaging (AHI) deflates 60% on debut