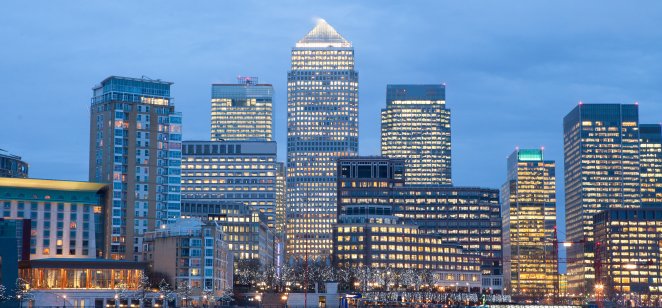 JPMorgan Chase announced the launch of its new UK digital retail bank Chase on Tuesday, in a bid to take on British rivals such as Lloyds, HSBC, NatWest and Barclays.
Virgin Money, which launched a digital current account in December 2019, will also be a competitor.
For JPMorgan, it marks the first venture into retail banking outside of North America as part of its global expansion plan.
"We have been watching in which markets customers are really ready to do their banking primarily through digital channels, and the UK frankly leads the way in this respect," said Sanoke Viswanathan, chief executive of the new Chase bank venture, according to Reuters.
If Chase is successful, it could see the US bank expand into continental Europe and then globally, Viswanathan added.
"This is a business that we are building not just for the UK but hopefully for the rest of the world, and there is a great confluence of talent here across the different product functions," he said.
Attracting new customers
JPMorgan will hope to attract new customers by offering fee-free accounts with introductory offers, including 1% cashback on debit card spending and 5% interest on small change rounded up from purchases and set aside in a separate savings pot, Reuters reported.
"With a strong technology platform, significant financial resources and a global brand name, JPMorgan could be a serious player in the UK retail banking space," said Nic Ziegelasch, Analyst at broker Killik & Co.
Competing with rivals
The Wall Street giant is following in the footsteps of US rival Goldman Sachs, which made billions of pounds in deposits when it launched its Marcus digital bank in Britain in 2018.
What is your sentiment on UK100?
Vote to see Traders sentiment!
It will also compete with digital-only banks such as Monzo, which has attracted around five million customers, according to Reuters.
Chase is headquartered in Canary Wharf, London and its customers will be served by a purpose-built customer contact centre in Edinburgh, according to an earlier press release on JPMorgan's website.
"The business has already created 400 jobs in the UK and has more hires planned as it grows. A UK-based subsidiary of JPMorgan Chase is licensed to operate the business. Its activities are regulated by both the Prudential Regulation Authority and the Financial Conduct Authority," it added.
JPMorgan's share price was down 2.99% Tuesday morning.